* Reservations recommended, Mexican/Tapas/Small Plates, Cozy and Intimate
Xixany.com
241 S 4th St
Brooklyn, NY 11211
b/t Driggs Ave & Roebling St in Williamsburg – South Side
This past weekend, my husband and I went to dinner at Xixa pronounced (Shiksa). We were heading to South Williamsburg to meet a friend at an art gallery opening so I figured why not try a place we haven't been before. It is a sister restaurant to Traif, also in South Williamsburg which I have been to and absolutely love. They have an emphasis on pork there, whereas Xixa is a spin on Mexican food.
Upon entering the restaurant we were surrounded by candle light and a warm and cozy ambience which was perfect as we had just had a snowy walk over.
The waiter came over, explained the menu and the way that they do some of the cocktails which was really cool. They have you choose your spirit, and then serve it to you over ice cubes in your choice of drink. My husband ordered a Mezcal Manhattan, which was a giant infused ice cube with all of the makings of a Manhattan. The waiter then pours the Mezcal over and it slowly melts the cube. I ordered a Hucklberrry-Lemon Margarita with salt and silver tequila. It came with a few separate ice cubes: margarita mix, lemon, a huckleberry cube, and two tiny salt cubes. Then the tequila was poured over… The rest is history.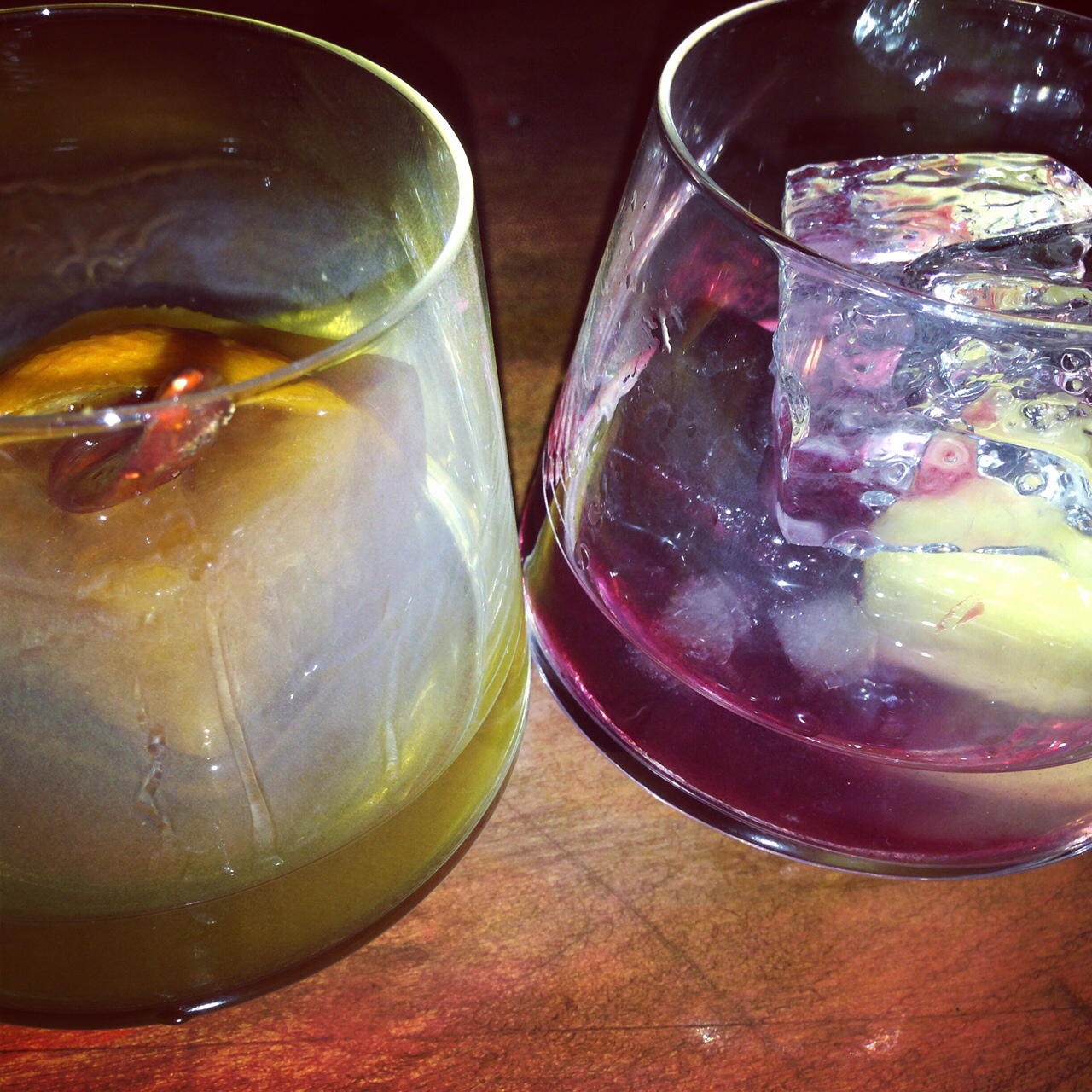 We ordered the tasting menu, which was a shared 10 course meal that the chef selects. It was amazing and the perfect way to taste a bunch of different dishes. The menu is really unique, a savory and sweet dish of roasted carrots was one of our favorites and it is something I probably wouldn't have chosen on its own. They started us off with a hummus guacamole, and slowly bought out the rest of the dishes…shrimp and citrus ceviche, foie gras over roasted pineapple, pork belly, short ribs, fundido of taleggio with chorizo and mushrooms, scallop and risotto, and a crab and polenta flan. Each dish was incredible. Desert topped it all off. We had warm churros with fresh strawberry sherbet, and mango cream and a chocolate flan topped with icy coconut whipped cream. It was heavenly.