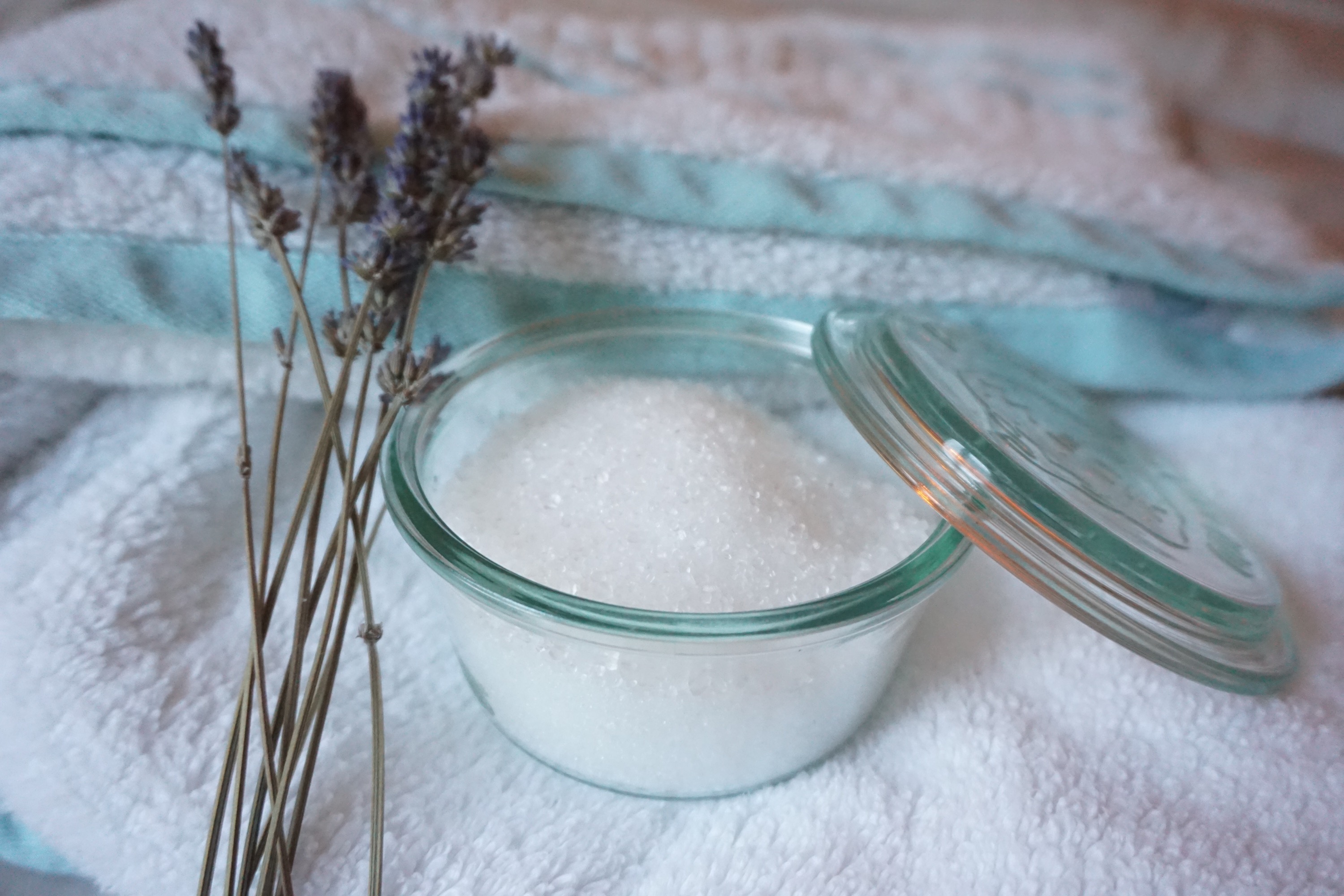 One of my favorite things to do on a lazy Sunday is treat myself to a little at home spa day. It usually involves a bath filled with Epsom salts and essential lavender oil. As well as a few DIY mask's and body scrubs. The Epsom salt in a hot bath will actually help to pull toxins out of your skin. Have you ever noticed the bath water actually change color because of it? It can become a little murky or take on a grey-brown hue. Those are toxins actually being released through your skin. A great way to end the weekend and prepare your body for the coming week is to enjoy a Detox Bath. This will help to promote energy and clarity. It is especially great to do when you feel a cold coming on, as it will remove toxic buildup and help to strengthen the immune system.
Epsom salts are inexpensive and can be found at most local pharmacies. My favorite is Dr. Teals Lavender Epsom Salt.
To enjoy a Detox Bath, add 2 cups of epsom salt to a hot bath. Soak for at least 20 minutes. Once done, give yourself time to relax and be sure to drink lots of water throughout the day.