This year for my husband's birthday, we decided to head upstate to the Catskills for a weekend away. It was exactly what we were looking for… A short drive, amazing weather (we were lucky!) and lots to do.. Or not do. We stayed at two different places, and it was perfect. The first place we stayed at was Deer Mountain Inn, in Tannersville, New York. An absolute gem of a spot. If I could, I'd live there, it was seriously that amazing. From the initial booking of our room until the moment we left, everyone there was super helpful.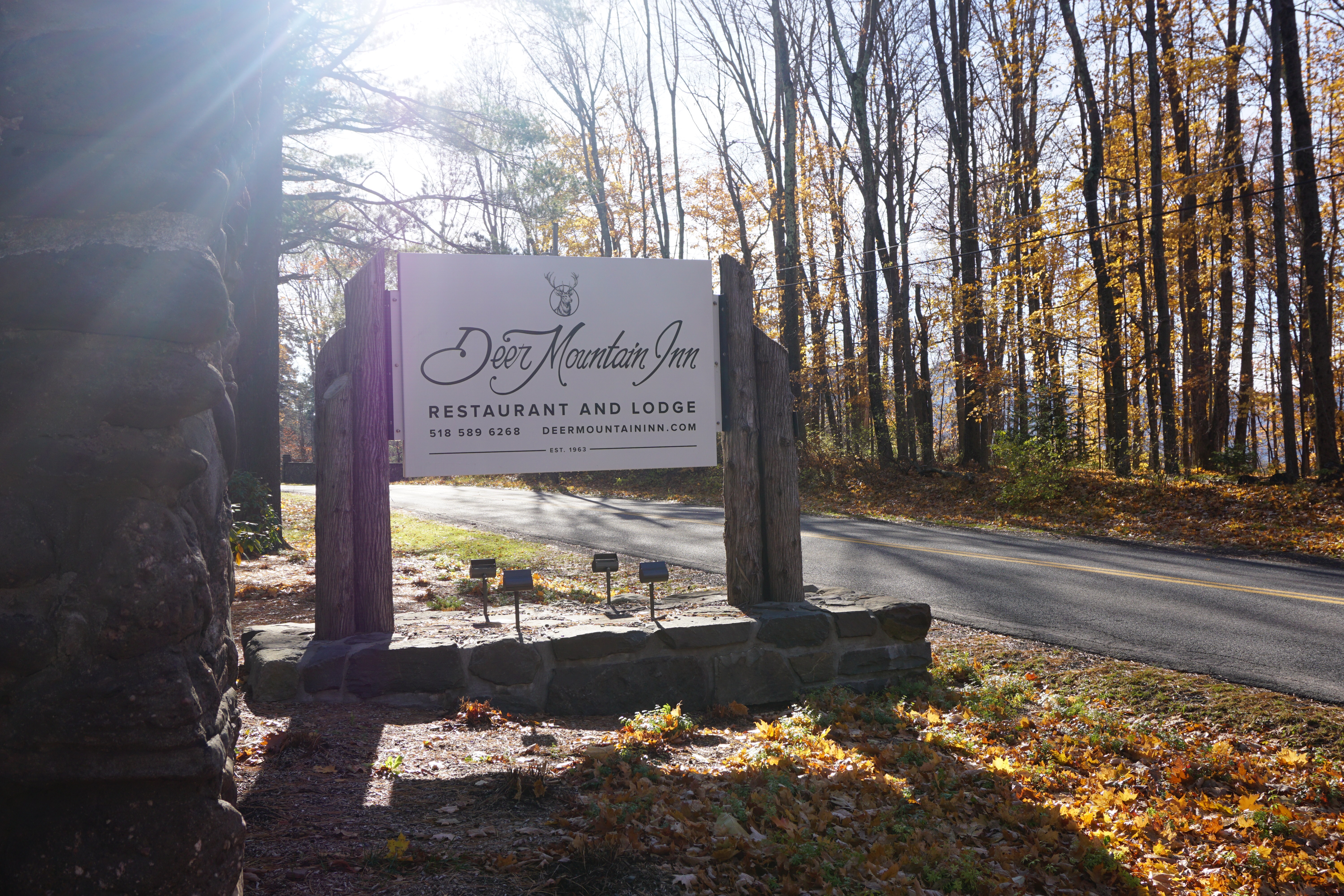 We arrived on a Friday night and had made reservations for dinner at the hotel restaurant. We got in a little later than expected, due to crazy traffic we hit going out of Brooklyn. A bit tired from the traveling, we threw our bags down when we arrived and headed downstairs to dinner. Drinks were quickly ordered, I went with an extra dirty martini and Kyle had a delicious concoction, off of the extensive drink menu.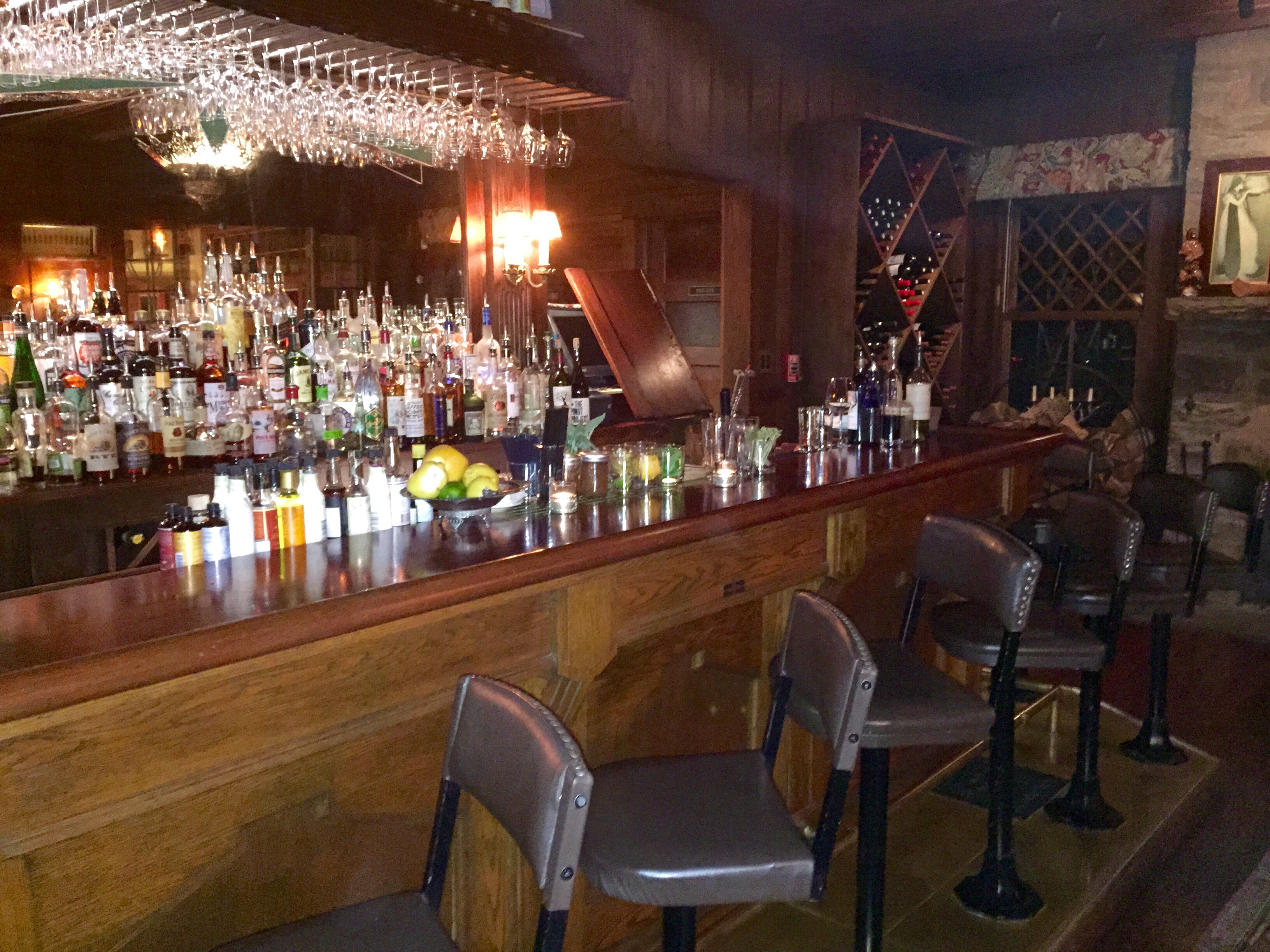 You instantly feel right at home, from the moment you pull into the long driveway and spot the smoking chimney to the warm greeting when checking in. The ambience is romantic and cozy with fireplace's looming in the corner's surrounded by perfectly worn leather couches waiting for you to sit and relax.