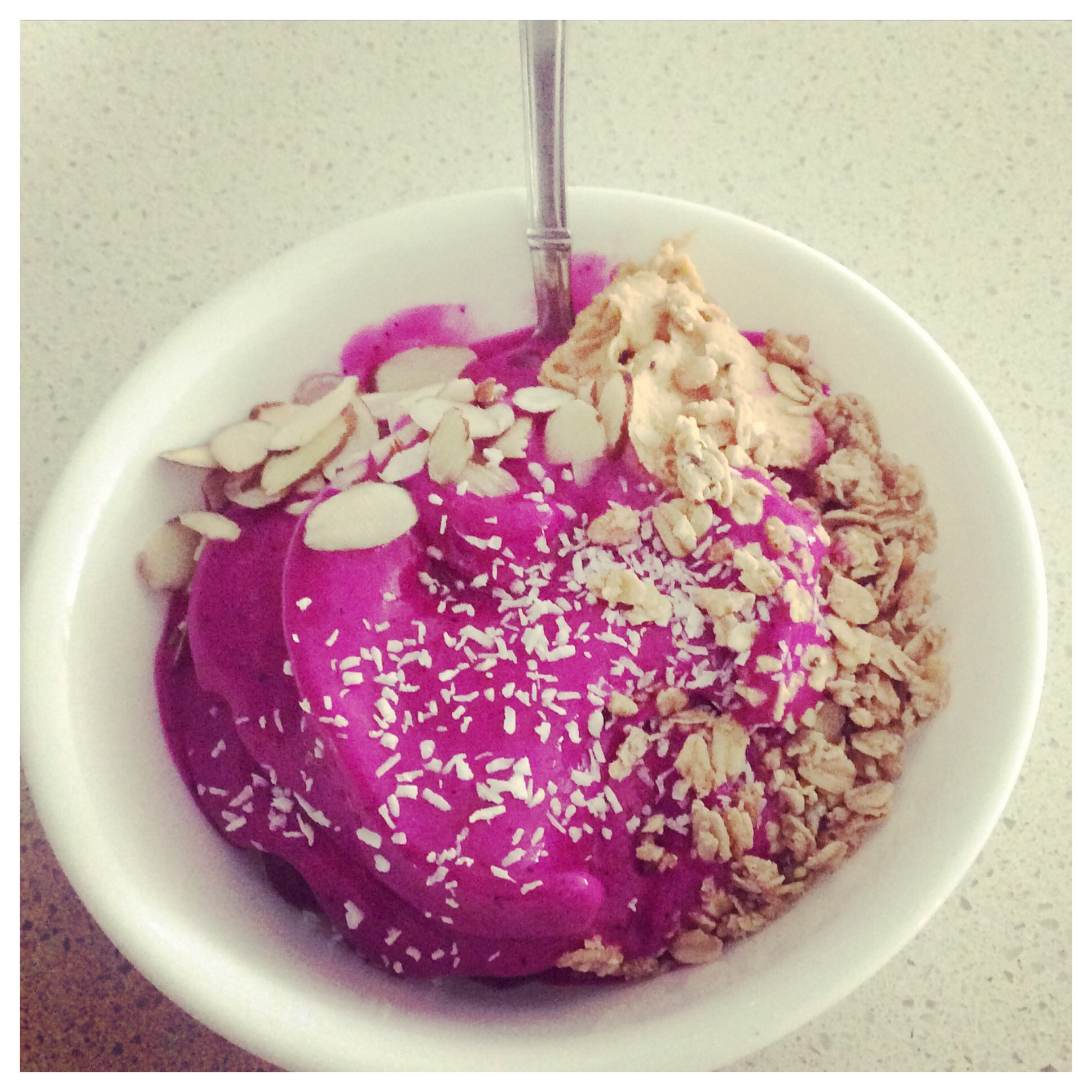 I like to call the Pitya bowl, the sister of the Acai Bowl. Pitya, originally came from South America and was bought over to Asia where it is now commonly called Dragon Fruit. It has many benefits and is a quick and easy bowl to make for breakfast as well as a fast dinner after an evening gym session. Pack it with some extra protein by adding a dollop of peanut butter or almond butter. One of the reasons I love Pitya is for its bright pink hue.. Filled with antioxidents, it goes to work strengthening the immune system and the fiber fills us up, aiding in digestion for a healthy tummy. Vitamin C brightens the skin, improving the elasticity for a youthful glow and Vitamin B also in Pitya increases healthy hair growth. Whichever time of day you decide to enjoy this bowl, know that you are doing something good for your body. My favorite way to enjoy this bowl can be found in the recipe below.
Elle's Favorite Pitya Bowl
1 packet Pitya Plus
1/2 Frozen Banana
1/4 C. Silk PureAlmond All-Natural Unsweetened Almond Milk
1/4 C. Slivered Almonds
1 Tsp. Unsweetened Coconut Flakes
1 Tsp. Ground Flax Seed
2 Tbs. Almond Butter
In a blender or smoothie maker, combine Pitya, banana and almond milk. Blend up to a thick consistency adding a teeny bit of extra almond milk if needed. Spoon mixture into a bowl and top with almonds, coconut flakes, flax seed and almond butter. Enjoy!