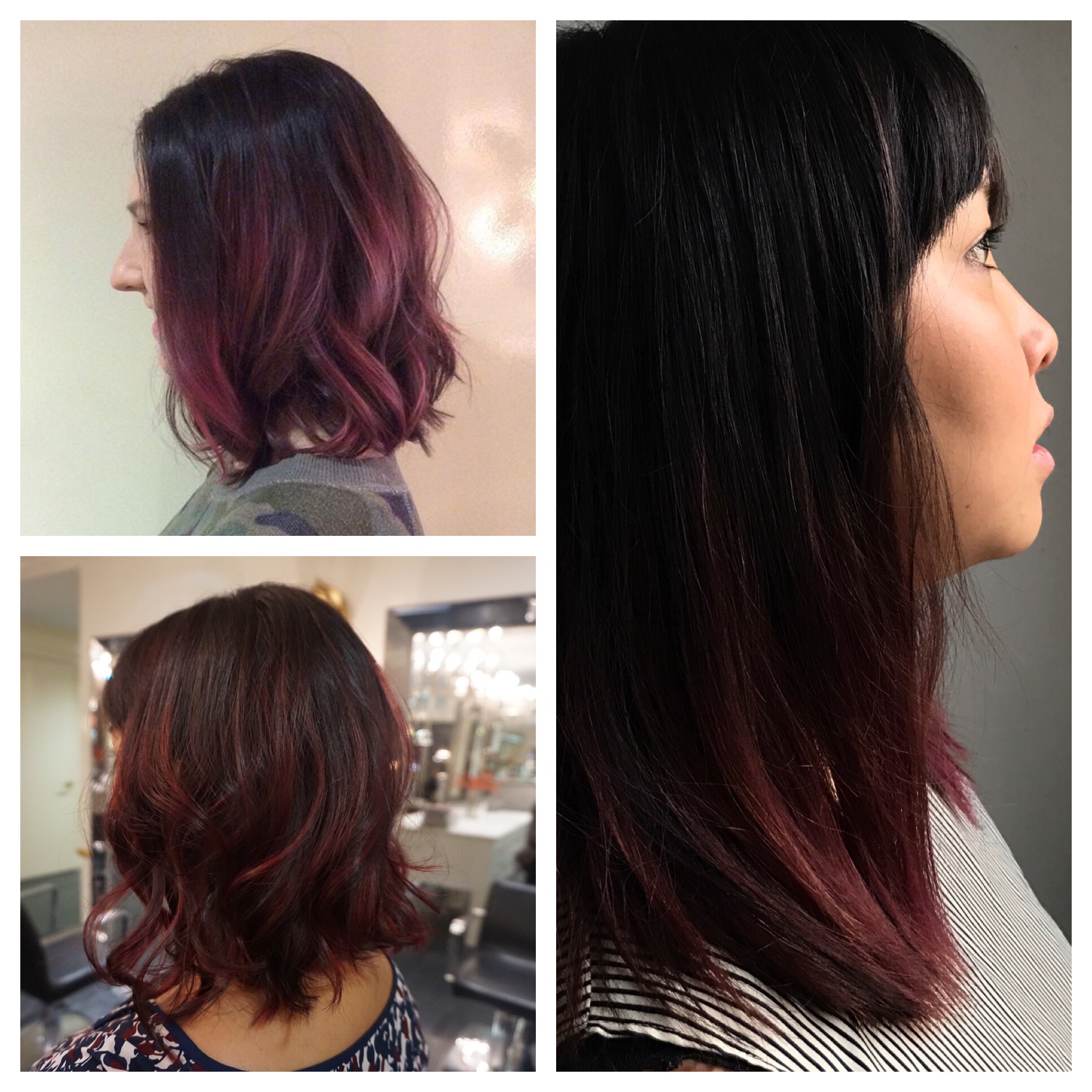 Thinking pink, but can't commit? Request's for "Chocolate Mauve" have been hitting my inbox faster than a hot knife through butter.
This edgy but low maintenance look, adds a bit of pop to your 'do. Bordering on a rich chocolate, the hint of pink adds a coolness to your normally warm brunette.
Ask for it in balayage form, as it grows out super soft. Although this type of color will fade out quicker than your normal balayage, a gloss every 6-8 weeks will keep the pink on point. Like the fading? Then, enjoy it as it reveals a cool caramel and you get a double look for your dollar.
Inquire for rates.