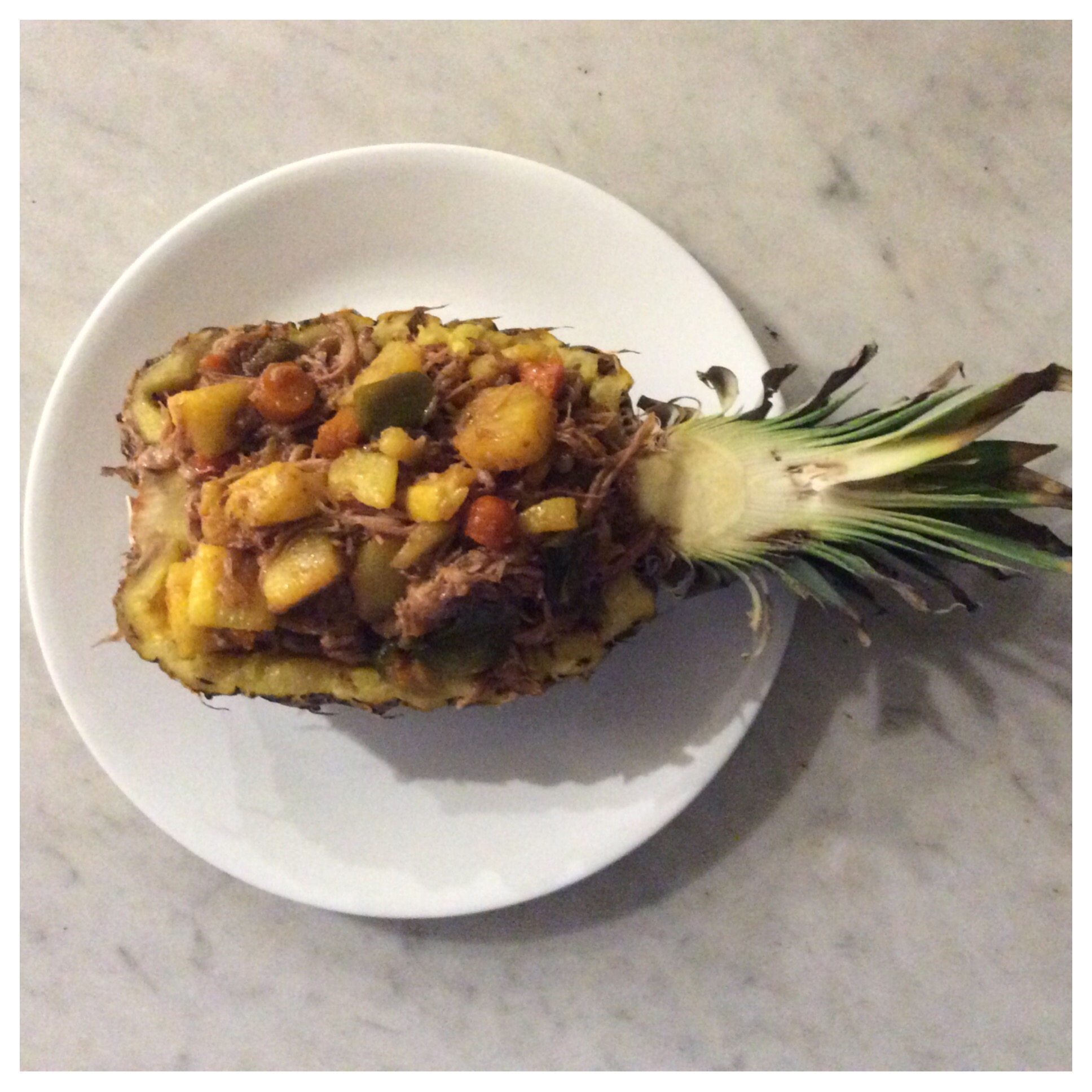 This is one of those recipes that just came together. I had a freezer full of pork shoulder and a very ripe pineapple… So this dish is the love child of the two. You could make this in a crock pot, or like I did, in a dutch oven. It's best to start this dish earlier in the day so the pork can slowly cook.
Ingredients
1 lb Pork Shoulder
1 Green Pepper chopped
1 Yellow Onion sliced
2C. Carrots chopped
1 Pineapple
1C. Bbq Sauce
1t. Turmeric Powder
1t. Garlic Powder
1C. Red Wine
1C. Water
If you are using a crockpot, put all of your ingredients inside besides the pineapple and bbq sauce. Cook on the low setting until done. If you are using a dutch oven start by warming a little olive oil on medium heat and sautéing the vegetables for about 10 mins. Pat the pork shoulder with the turmeric and garlic powder and place in the dutch oven. Add in the wine and water and lower the heat to the medium-low setting. Cover and cook for about 4 hours stirring occasionally.
Once the meat is cooked, remove it from your slow cooker and shred it with a fork, discarding any fat. Place it in a medium sized bowl and toss in the bbq sauce. Put off to the side. Drain the vegetables keeping about a cup of the liquid. And add it to the bowl. Cut your pineapple down the middle, and keeping it whole, remove the middle scooping out the pineapple and chopping it up. In a pan sauté the pineapple for about 5 minutes. Remove from heat and add to the pork and veggies. Toss it all together and plate it in the pineapple. Enjoy!