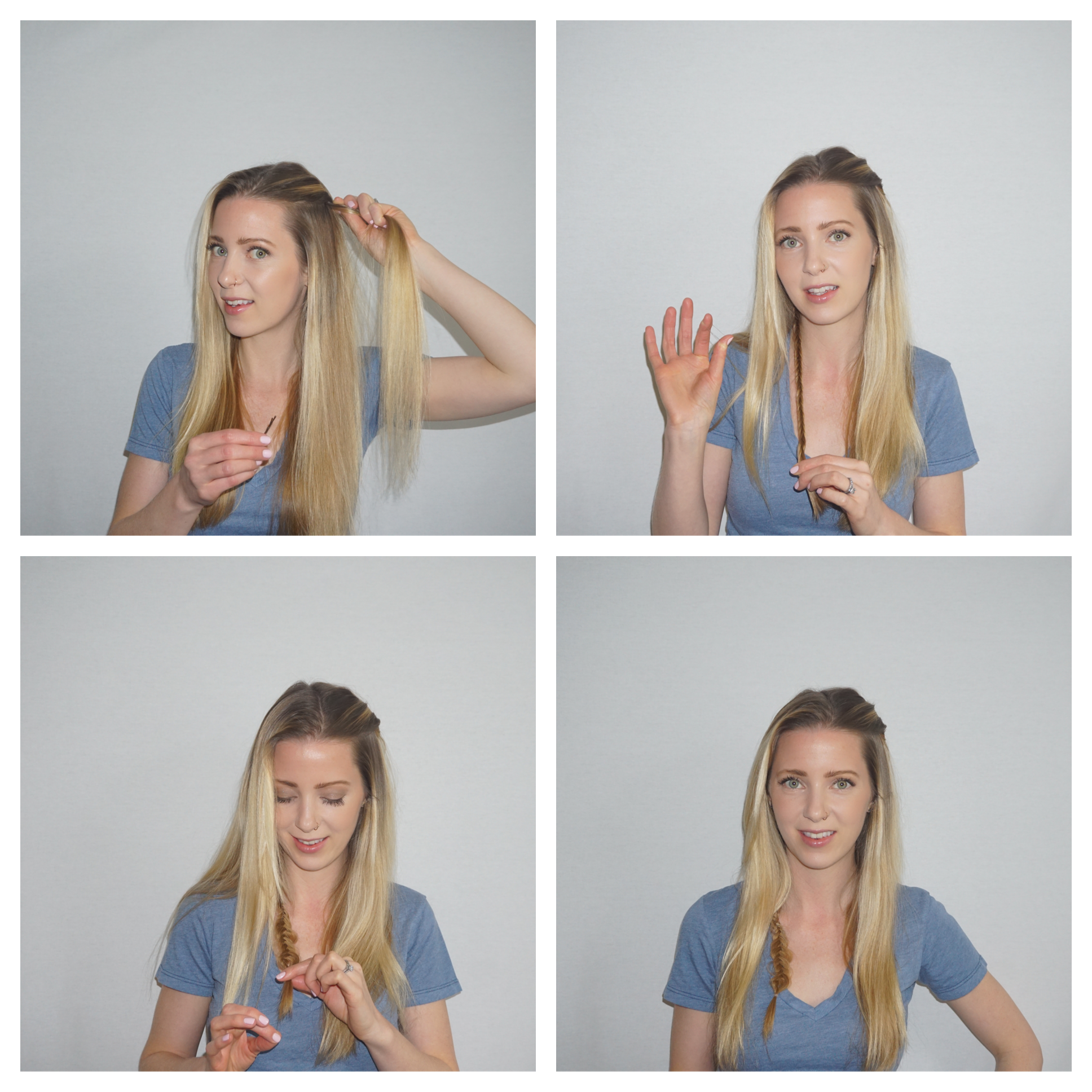 It is easy to wear your hair down, whether naturally straight or wavy. Embrace that natural texture and add these three extra steps, for a little change in your normal routine.
Tools Needed
1) With hair parted just off center, twist the smaller side back and secure with a Bobby Pin.
2) Grab a three inch section of hair from the opposite side, braid and secure with a clear elastic.
3) Softly pull the braid apart, by sliding the elastic up as you pull one strand down.