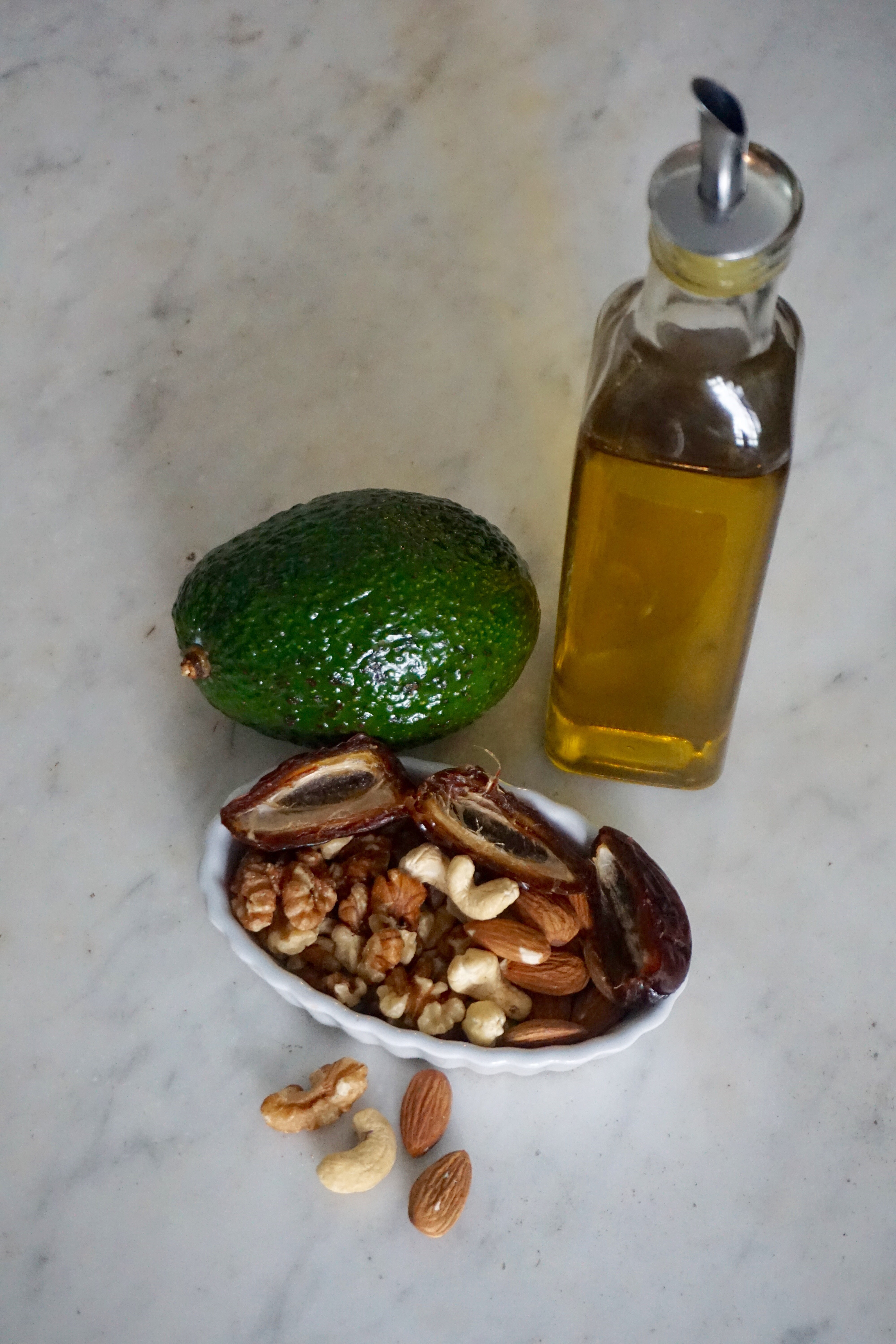 Have you always wanted those long locks? Girl, you have to treat the whole package to get the best results. Of course, using good products will help. But, the combination of internally treating the body will also result in faster and stronger hair growth. Get the 411 below on your hairs new bff's.
Multivitamin or Biotin: Start by feeding your hair daily with some B Vitimins to promote hair growth. Taken over time, a vitamin can fill in any gaps that you don't otherwise receive from your diet. Give it time to work. You should see some new hair's sprout up in a few months.
Flax Seed: This little seed packs a lot of punch.  It is best absorbed into the body, ground up rather than whole, as you can than pull the most benefits from it. I swear by grinding up some seeds in a coffee or nut grinder and filling up an old cinnamon or spice shaker with the ground flax seeds. Shake this little mixture on everything from eggs, steamed veggies, grilled chicken, over salad and into a smoothie. The possibilities are endless. The idea is that you want to take in a teaspoon a day. Be sure to store the shaker in the refrigerator as nuts can go rancid over time if left out.
Salmon: News flash, this delicious fish is extremely beneficial for strong strands. Rich in Omega's, your hair will be fortified, aka strengthened from the inside out. A little pricey, but think of it as an investment in your hair. Try to incorporate salmon into your diet at least  once a week, preferably twice. Throw it over a spinach salad for lunch or pair with some veggies and a sweet potato for dinner.
Avocado: High in really good for you fatty acids, avocado will give you those shimmery and sun reflective locks. Think of avocado as an internal shine boost for you hair…You want that. Delicious spread on toast or in egg salad as a replacement for mayonnaise.
Nuts: Considered to be a perfect food, this blend of protein, fatty acids, and omegas is going to enrich your hair to the fullest. Strengthen and repair by snacking on a handful of nuts. Make your own blend  and snack on a handful size amount throughout the day. A combination of almonds, walnuts, cashew and sunflower seeds is my go to. Fun fact: 8-10 almonds can have the same effect on a headaches as two aspirin. Natures medicine.
Oils: If you are suffering from dry or brittle hair, replenish from the inside out by adding more healthy oils into your meals. A lubricant for the body, these oils will keep the machine churning at it's full potential. Drizzle some olive oil onto steamed veggies or sauté really anything in coconut oil, which can tolerate the highest heat and is perfect for searing meat as well. Still not able to get the recommended teaspoon of oil into your diet? Just take a teaspoon and take a spoonful of unrefined pure coconut oil right from the jar and swallow. That easy.
Weekly Hair Masks: Strengthen and repair those strands atleast once a week with a really great hair mask. If you want to hit the fast lane to gorgeous hair, use the hair mask as your daily conditioner. Just keep it off the roots if your hair tends to get greasy.

Regular Trims Every 10-12 Weeks: This is a real thing.. Of course you want longer hair, so it sounds silly to trim it. But in reality, your hair will break from the bottom up without regular trims. Resulting in long yet broken and uneven hair… That really doesn't look good, mixed in with a bunch of split ends. It is uber important to trim those split ends before they do unreversible damage and break up the hair shaft, that can only be solved in cutting a decent amount of length off. Do yourself a favor and maintain those locks so that your long hair looks healthy and beautiful.
Silk Pillowcase: Prevent any damage that can be due to tossing and turning in your sleep. Not into roughing up those strands every night? Keep those hair's nice and smooth by buying a silk pillow case to sleep on. You will wake up with more shine in your hair than you fell asleep with.
Leave on Conditioner: Always, always apply a leave on conditioner to damp hair, first thing when you get out of the shower, before you comb your hair out. Even, if you just plan to let your hair air dry. Protect it, as wet hair is most prone to breakage. It will also act as a barrier from the heat if you do use a bit.
Easy On The Heat Tools: I am a huge believer in curling your hair and using a little heat if that's what it takes to always look your finest. With that said, I mean a little heat. Buy a curling iron or flat iron that has a temperature setting. All of my ladies with fine-medium strands or color treated hair, do not go past the medium heat temperature. If each hair strand is thick in texture or very course, a little extra heat is okay. Don't lie to yourself though. Your hair doesn't need it. Doing so, will over time remove the moisture in your hair, making it harder to hold a curl or smooth those strands. It's the worst thing ever.. And eventually it will cause breakage. Don't leave the curling iron or flat iron on strands for too long of a time either, about 6-12 seconds for each section is all that it needs. Instead, prep the hair with products to ensure hold.


Patience Is A Virtue: Lastly, it takes time to grow your hair. Keep feeding it with the right food and take care of it at all times and it will happen!