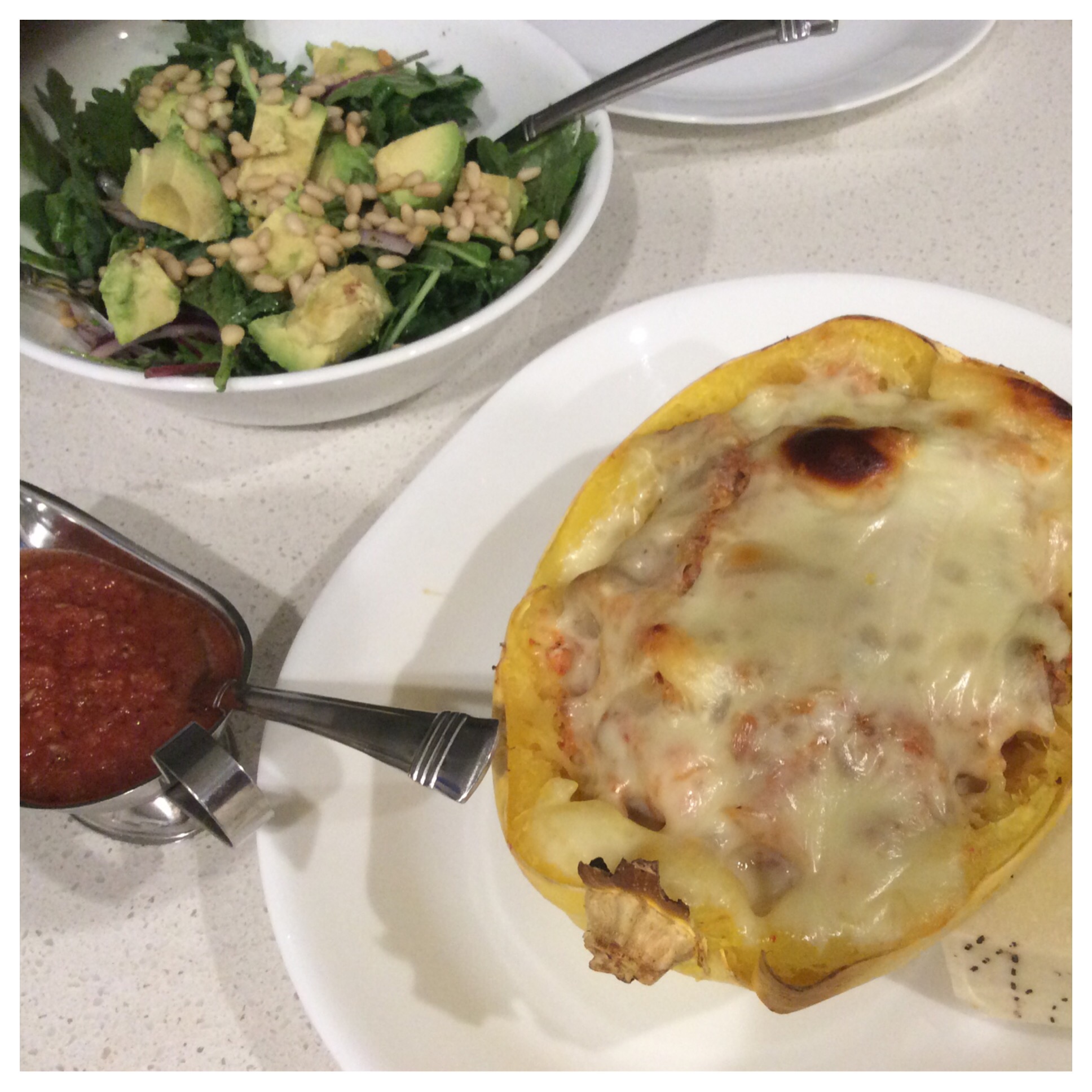 I could eat this meal time and time again. Baked ziti is such a delicious comfort food, but this spin is a healthier version. Made very similar to traditional baked ziti, the spaghetti squash replaces the pasta lowering the calorie and carb count, although it doesn't replace the flavor!
Spaghetti Squash is filled with lots of vitamins such as Vitamin C, A, B and K. It's improves your skin, nails, eyes, helps keep hair and bones strong and healthy as well as improve your immune system. A good source of minerals and fiber, it will leave you feeling full longer.
I like to make my own sauce for this dish, but you can buy store bought sauce for a super quick meal. Below is the recipe for my go to sauce as well as The Baked Spaghetti Squash.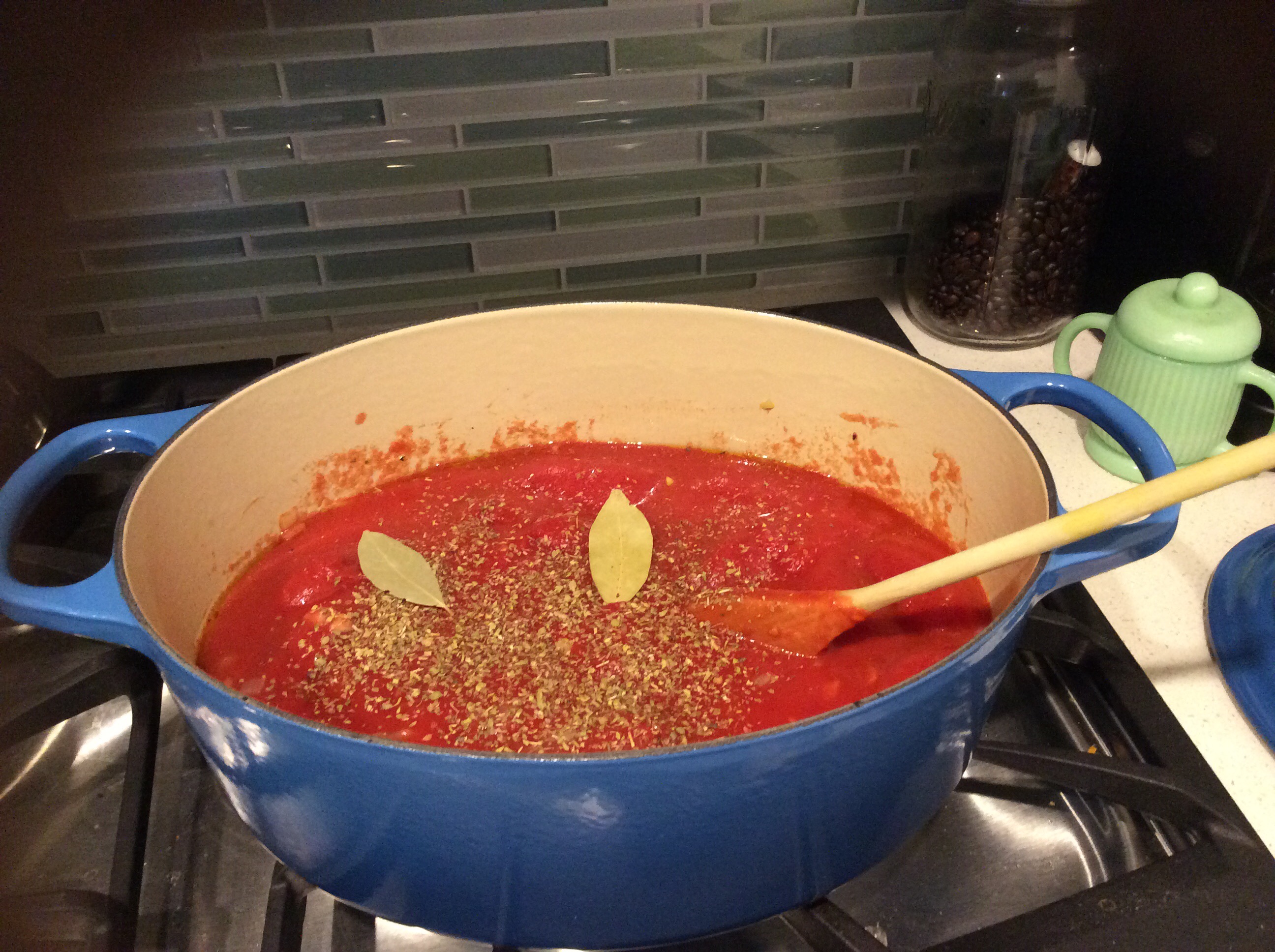 Elle's Homemade Sauce
1 Sm. Chopped Onion
4 Chopped Garlic Cloves
Olive Oil
2 Cans San Marzano Diced Tomatoes
1 Can San Marzano Whole Peeled Tomatoes
2 Tbsp. Tomato Paste
1 Tbsp. Brown Sugar
1 Tsp. Crushed Red Pepper
1 Tsp. Crushed & Dried Oregano
1 Tsp. Crushed & Dried Basil
2 Dried Bay Leaves
Heat up a big pot on a low to medium heat setting and add in about 1/2 a cup of olive oil. Once heated, add in chopped onions and let them simmer for about 10 minutes, stirring occasionally. Add in chopped garlic and let simmer for about 5 minutes. Once garlic is golden (but not burnt) add in the 3 cans of tomatoes. Stir all together. Add in your spices and bay leaves. Stir again. Turn heat up to higher cover for 5-10 minutes, letting the sauce come to a boil and meld all of the flavors. Uncover, add the Tomatoe paste to thicken, and the brown sugar to cut the acidity from the tomatoes. Stir again and set the heat to low. Allow the sauce to simmer for 2-3 hours stirring occasionally.