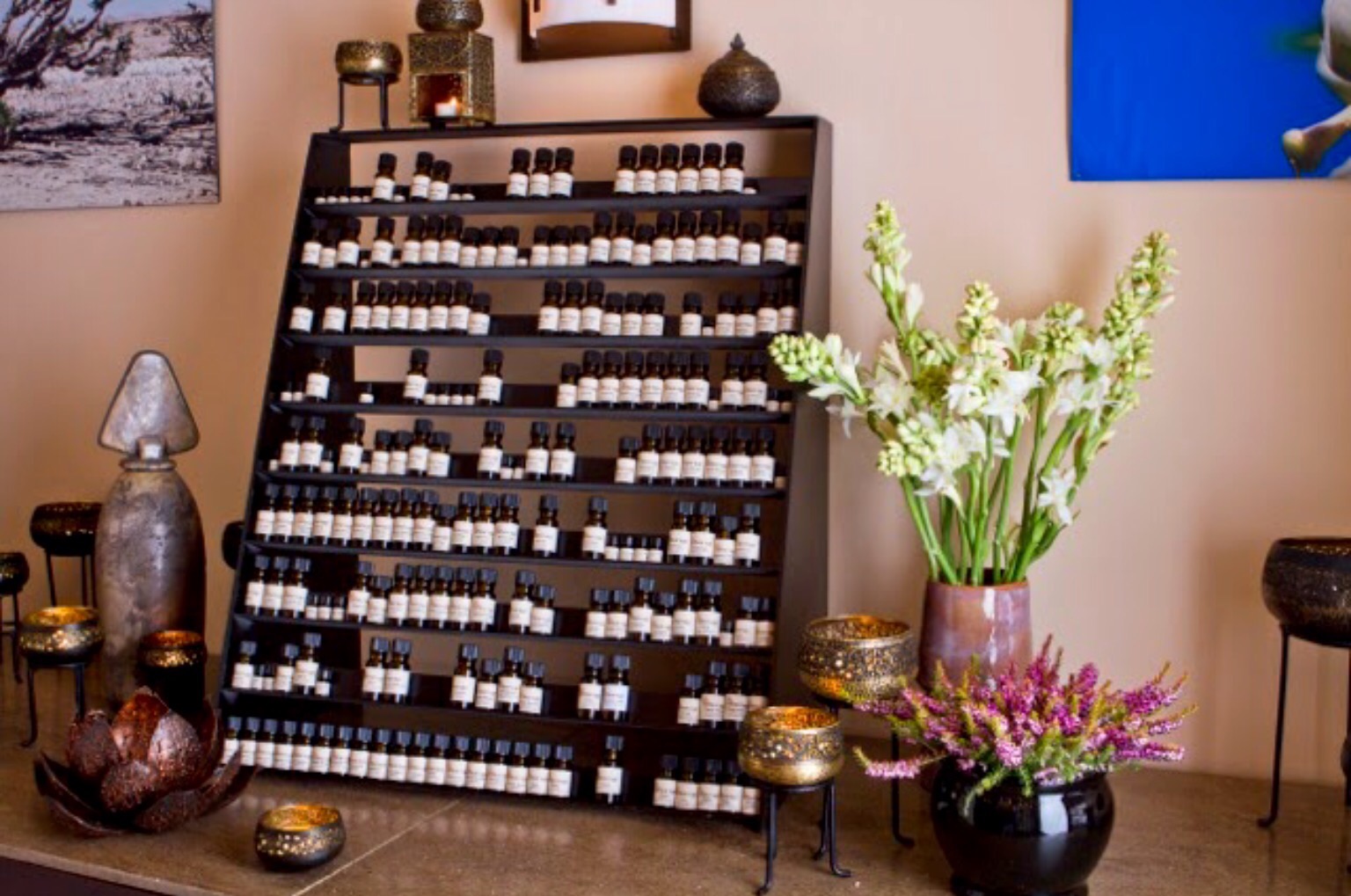 Enfleurage is a beautiful essential oil shop in NYC that specializes in the purest and of highest grade oils available. The owner and mastermind behind the shop is Trygve, who actually distills the Frankinsense in her own distillery in Oman. If it doesn't get more real than that… I don't know what does!
Essential oils have been around for thousands of years and are often used for its beneficial properties and medicinal ways. I love the idea of using essential oils as my daily scent as it is natural and free of any additives that can be found in some perfumes.
Individual oils are carried at this magical little shop as well as custom blends that they make… Which I love. Unsure of what scents are right for you? I recently chatted with Trygve on how to choose the best oils for yourself.
Read below for the interview:


What is the difference between buying a pure essential oil or something like a perfume or a roll on?


A perfume is something intended to wear as personal fragrance. A roll on can also be a perfume, and it can also be made from pure essential oils. When you buy an essential oil, you are buying a raw ingredient. Some essential oils you can wear directly on the skin, like you would a perfume. Or you can add them to a room vaporizer, a spray, body wash, lotion, a compress, a steam, or any of a hundred different uses. Or you can use in food, as a culinary additive, or to directly address minor skin issues, like bites, burns, etc.
If deciding to buy an essential oil, are any specific oils best to first layer as your base? And why?
I'm not sure what this means. My base? From a fragrance perspective? If you are making a perfume, there are various schools of thought regarding proper procedure. I would say, though, that decide on what you're doing, what the heart of your scent is, and proceed from there.
Best scents for a cold? Uplifting? Productivity? Fertility? Romance? Energizing?
For anything to do with sinus, cough, phlegm, etc, eucalyptus, tea tree, thyme (especially thuyanol,) and we have store blend called immune aid. Energizing oils are mints, rosemary, ginger, and further depending on context. Romance would basically mean any oils that can help you relax and maybe shed some inhibition. Ylang ylang and jasmine are usually considered romantic oils but I think it's a question of personal choice.


What are the best spots on your body to apply the scents? How often should you apply it?
If you're using your essential oils like perfume: maybe frankincense, patchouli, jasmine, rose, sandalwood, a dab on the wrists should be fine, but there are plenty of other ways to cloak yourself with fragrance. A drop in the hands and then in the hair, on a washcloth in the shower, or directly over the lymph nodes in the shower.
Enfleurage: 237 West 13th Street, New York, NY