Brunch Music: Wolf by First Aid Kit
As you probably know I live for Brunch. I really wanted to try making baked egg in avocado after seeing it all over the place. So I did just that. My husband was quickly on board, and we went to town on Sunday morning making a delish little brunch. We upped the protein and skipped the carbs being that we just came from the gym. But feel free to pair this with some rye toast. It goes really well with a fresh Orange Carrot Ginger juice too!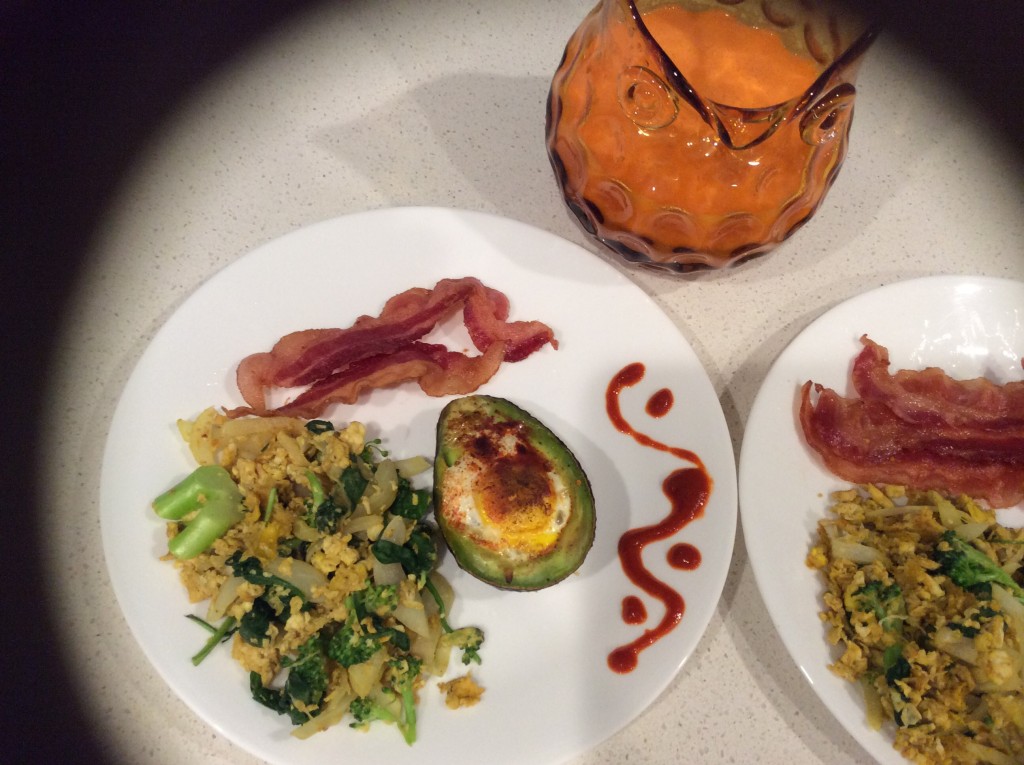 Ingredients
o Bacon
o 1 Avocado
o 1 C. Spinach
o 1 C. Broccoli
o Sm. Yellow onion cut into strips
o 5 Eggs
o Paprika
Start by taking a small baking pan and spraying it with a little coconut oil. Preheat the oven to 425. Next cut your avocado in half, removing the pit and scooping out a little bit of the inside of the avocado to make room for the egg. Place one egg in each half and place tightly in dish in a heated oven for 15-20 mins. As this bakes start cooking your bacon. Start on your scrambled egg mixture. Crack remaining eggs into a medium sized bowl and add a dash of garlic powder, red pepper flake, and turmeric. Put aside. Sauté onions on low for about 5 mins with a bit of coconut oil, add in broccoli. Next add in egg mixture and once almost fully cooked, fold in spinach and cook down until wilted. At this point your baked eggs should be just about done. Remove from oven and dust with a little paprika salt and pepper. Plate along side the bacon and eggs.