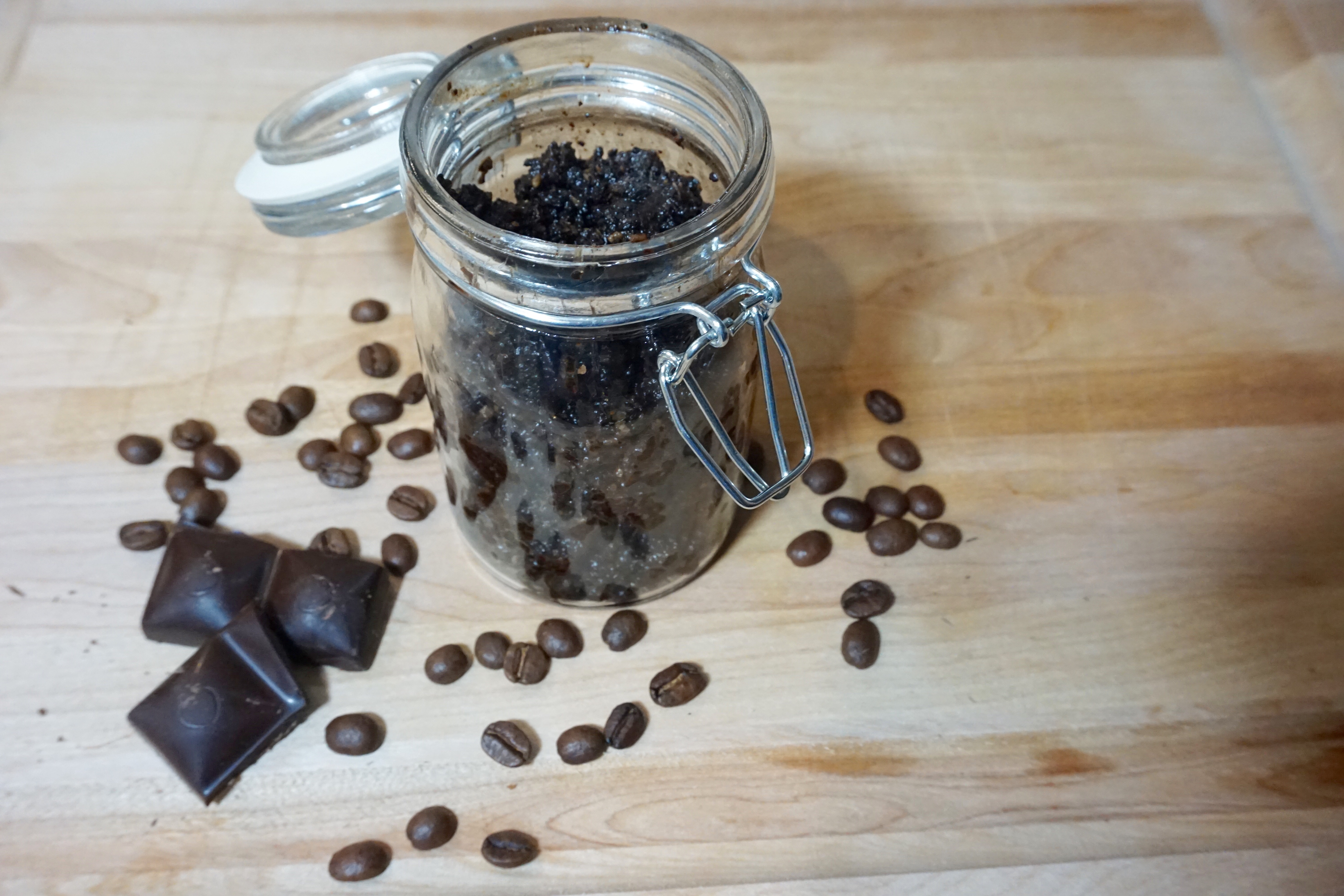 Winter weather has had my skin a bit dry lately. I came up with this recipe for an indulgent DIY coffee scrub. The secret ingredient being cacao powder which is an instand mood booster the moment you smell it. It is also, super reparative, being that it is rich in antioxidents. Lemon Zest, then infuses a bit of brightness, adding antibacterial properties. Dark Brown sugar, along with the coffee grounds exfoliate and slough off dead skin cells allowing hydrating creams to absorb into the skin better. The coffee grounds stimulate the senses as well as help disperse cellulite. The coconut oil and flakes continue to hydrate the skin long after you rinse the scrub off.
I seriously want to eat this scrub being that it smells, and looks a bit like brownie batter…
You will too.
Ingredients
1 C. Ground Coffee Beans
3 T. Cacao Powder
1/2 C. Dark Brown Sugar
2 T. Honey
3 T. Coconut Oil
2 T. Coconut Flakes
1 Zest of a Lemon
Directions
Mix all of the ingredient's together in a bowl. Bottle up, and enjoy this scrub twice a week to keep your skin smooth and hydrated.