My favorite way to unwind from a day, is slipping into a nice bubble bath. Granted, I usually bring a glass of wine in, which helps too.
In all seriousness though, stress melts away.. Especially if you try this recipe for an all natural DIY bubble bath.
Ingredients
1 C. Castille Soap  ( I used Bronner's )
1 C. Water
4 T. Coconut Oil
3 T. Honey  ( I love Phoenicia Honey Co. made locally in the Catskills )
10 Drops Essential Oil ( I used 5 drops of Lavender + 5 drops of Lemongrass oil )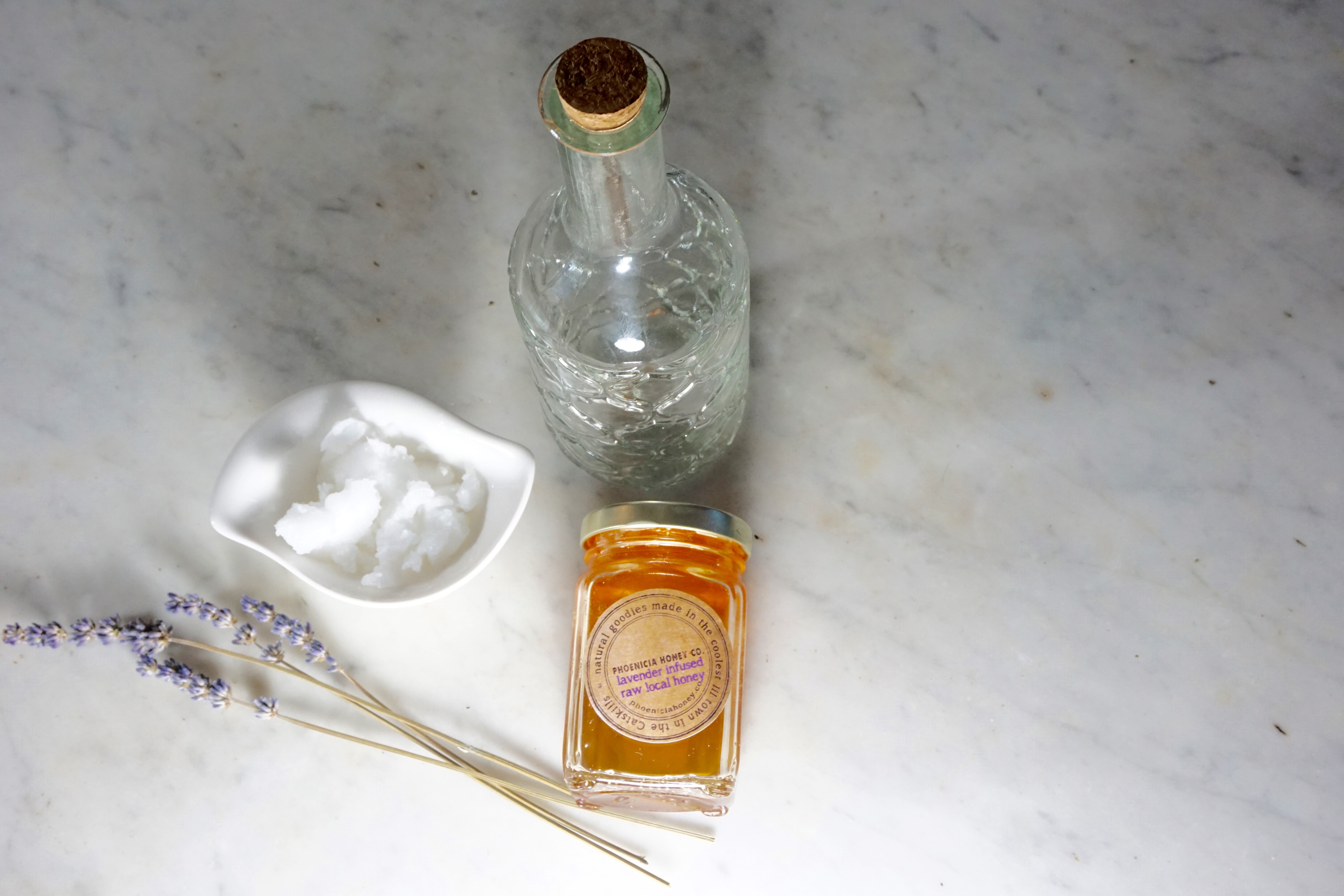 Directions
Mix ingredients together and pour into a jar. Take a deep breath and relax in your bath.