Brunch Music: Banana Pancakes by Jack Johnson
I am absolutely jumping on this bandwagon. After hearing so much about this tasty low carb option, I knew I had to try it. And I fell in love. To the point of never feeling the need to make pancakes the old school way again. Maybe not ever.. But they really are that good. We topped ours with a homemade Vermont Maple Yogurt and some sliced almonds for crunch. The extra protein you get from these via the protein powder was a perfect addition after our morning gym session. Try these out, you'll love 'em.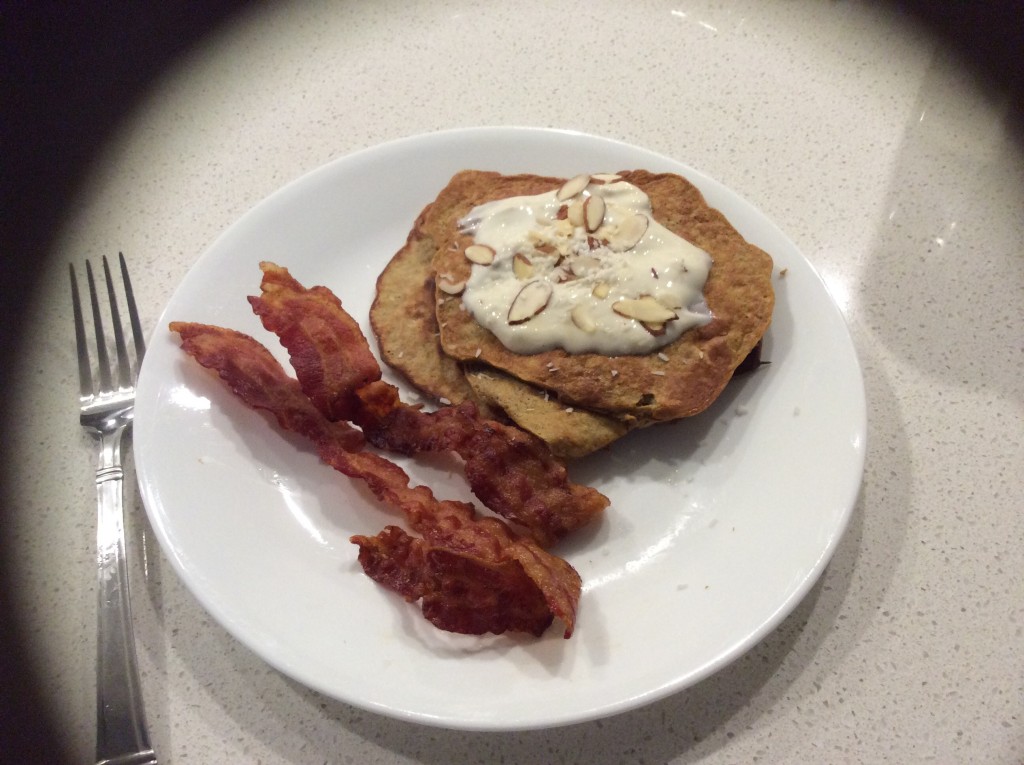 Ingredients
o 1 Bananas
o 2 eggs
o 1 scoop whey protein powder
o ½ tsp. cinnamon
o Bacon
o Coconut Oil
o 1 Tbsp. Maple Syrup
o ½ C. Plain Greek Yogurt
o Sliced Almonds
Start the bacon on a low to medium setting. In a medium sized bowl mash the banana and add in the 2 eggs. Stir until blended and mix in the protein powder and cinnamon. Grease a skillet with coconut oil, adding the batter once the oil is hot. Flip the pancakes when they bubble around the sides. Mix the yogurt with the maple syrup and top the pancakes with the mixture, finishing with the sliced almonds. Bon Appetite.