It's been just over a month since my husband and I escaped New York to catch some rays in Jamaica. We went there for a friends wedding and I can now say I love destination weddings. It was a welcome excuse and a reason to go away with friends. The wedding was at Sandals Royal Caribbean Resort & Private Island in Montego Bay, Jamaica.
The weather was perfect when we landed, mid 80's with a breeze. Upon arrival we were offered a glass of champagne as we were checked into our room. The resort is beautiful and airy. The best part of heading to Jamaica from NYC is that it's such a quick flight, just under three and a half hour direct. I was so happy to trade in my bulky winter ware for sundresses and bathing suits. We immediately headed to the beach where we met up with friends and enjoyed our first Red Stripe of the trip with a shared pizza, cooked right on the beach in a wood burning oven. We did the all inclusive package and it was worth every dime as we planned to enjoy a few cocktails and do lots of relaxing.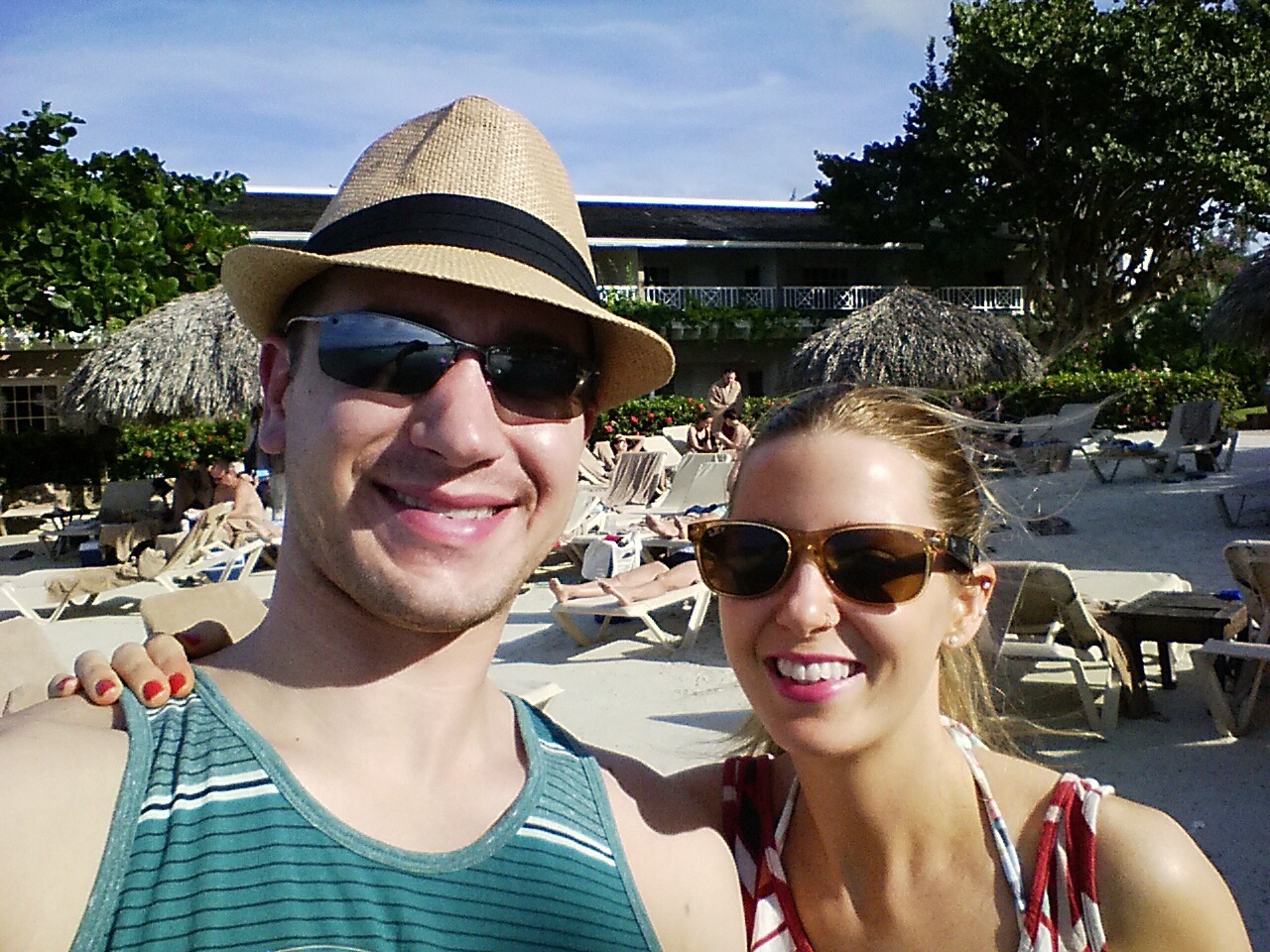 Days were spent playing beach volleyball and heading over to sandals private beach right across the way to enjoy a Jamaican lunch of jerk chicken with all the sides. We went into town to an amazing little BBQ restaurant that was recommended to us by a friend. A must stop if you are in Jamaica. This local joint called Scotchies is the place to go to try a little bit of the authentic eats. At night we went to a British bar on the resort to do a bit of dancing, mixed in with karaoke.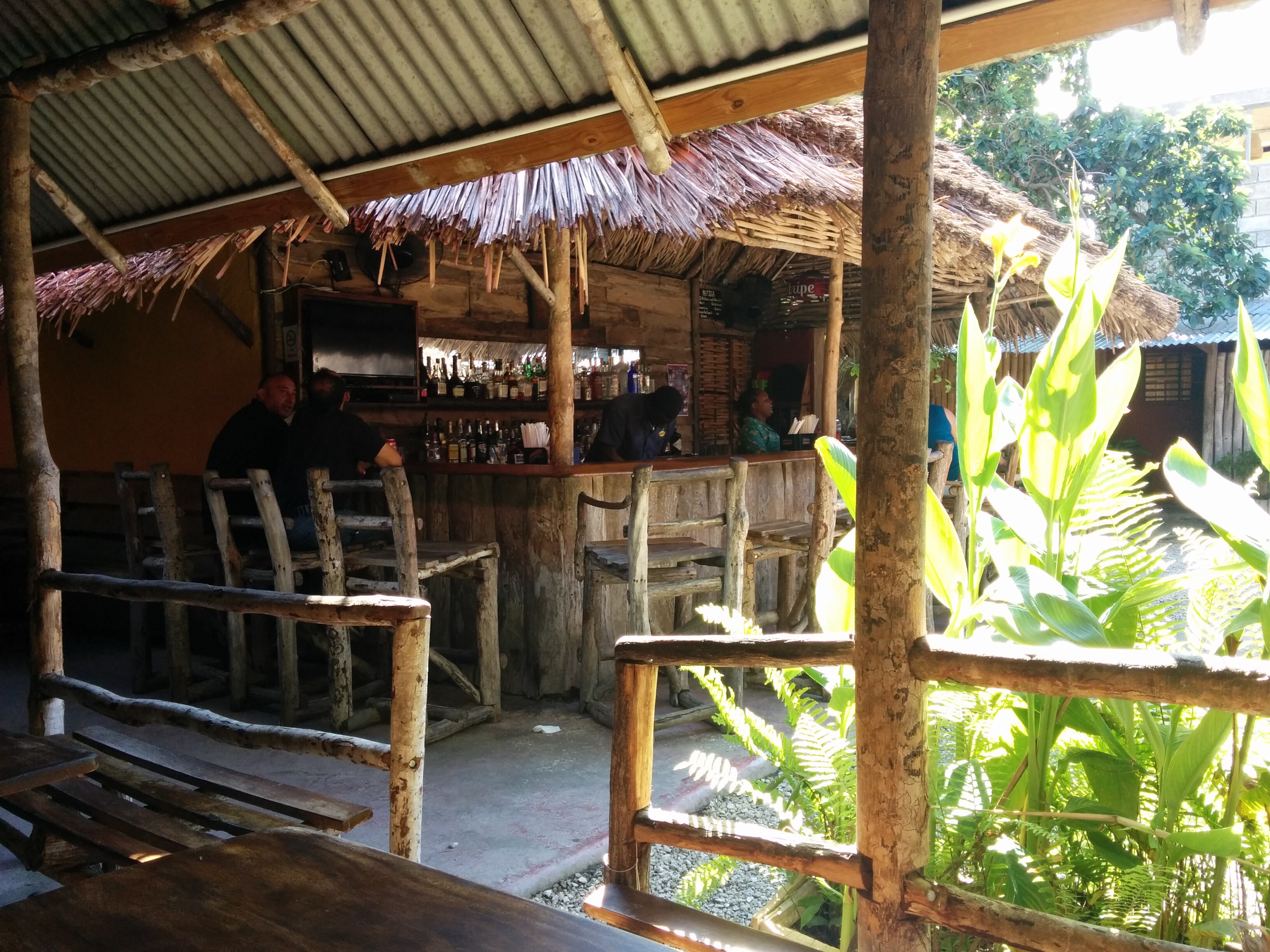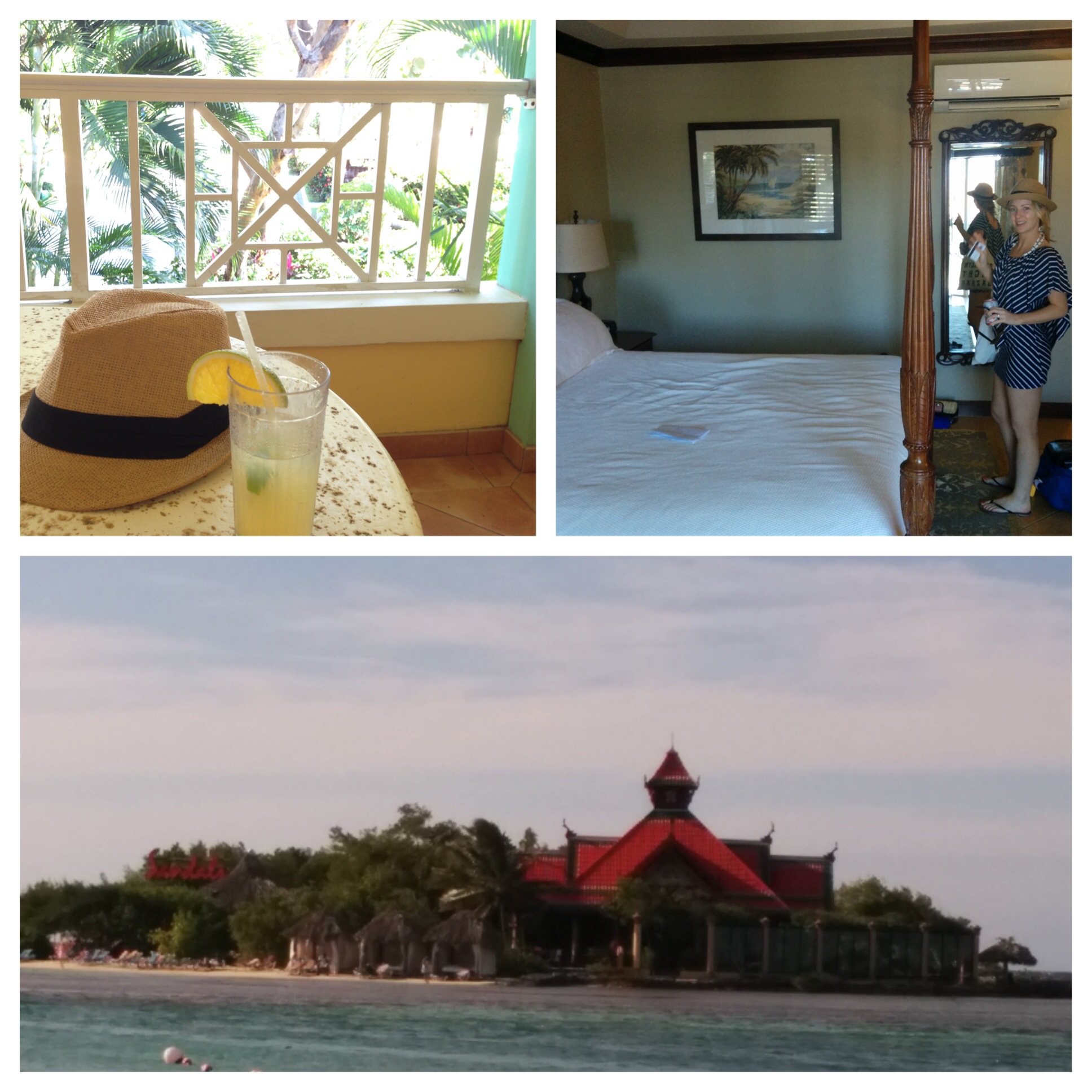 I convinced my husband to wake up early most mornings with me to enjoy the stillness that can only be found before the resort is awoken. We would bring big cups of coffee and a few pastries down to the water and find ourselves good spots on the beach chairs to read our books and close our eyes as the sun rose over us.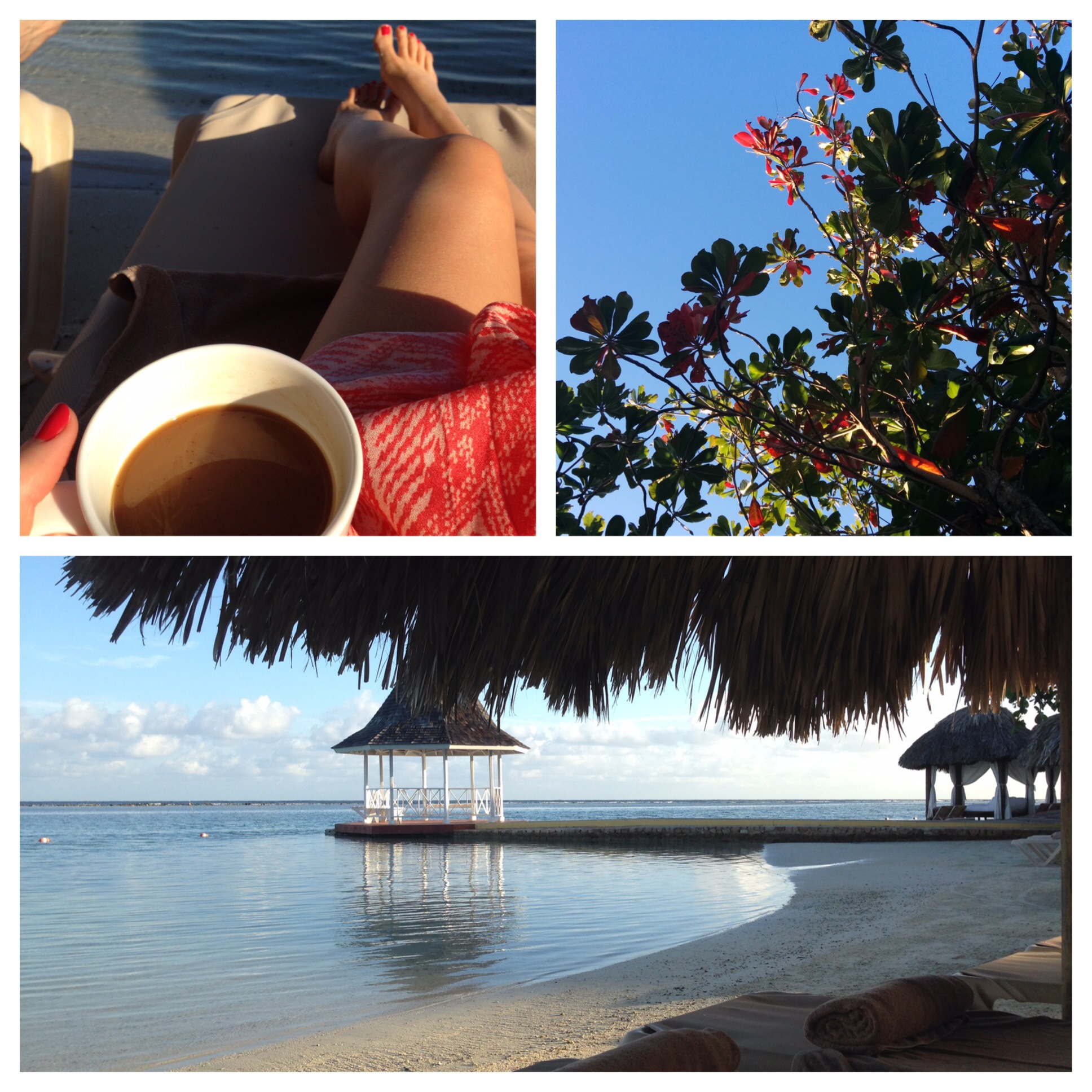 The bride threw a beautiful rehearsal dinner overlooking the water, where we were all invited to attend. The wedding ceremony itself was beautiful and intimate, held right on the beach. Afterwards we were led over to the reception, which was a dreamy garden party, with fairy lights strung above us and lots of dancing. I will definitely be back to enjoy the beautiful weather and island in the near future!