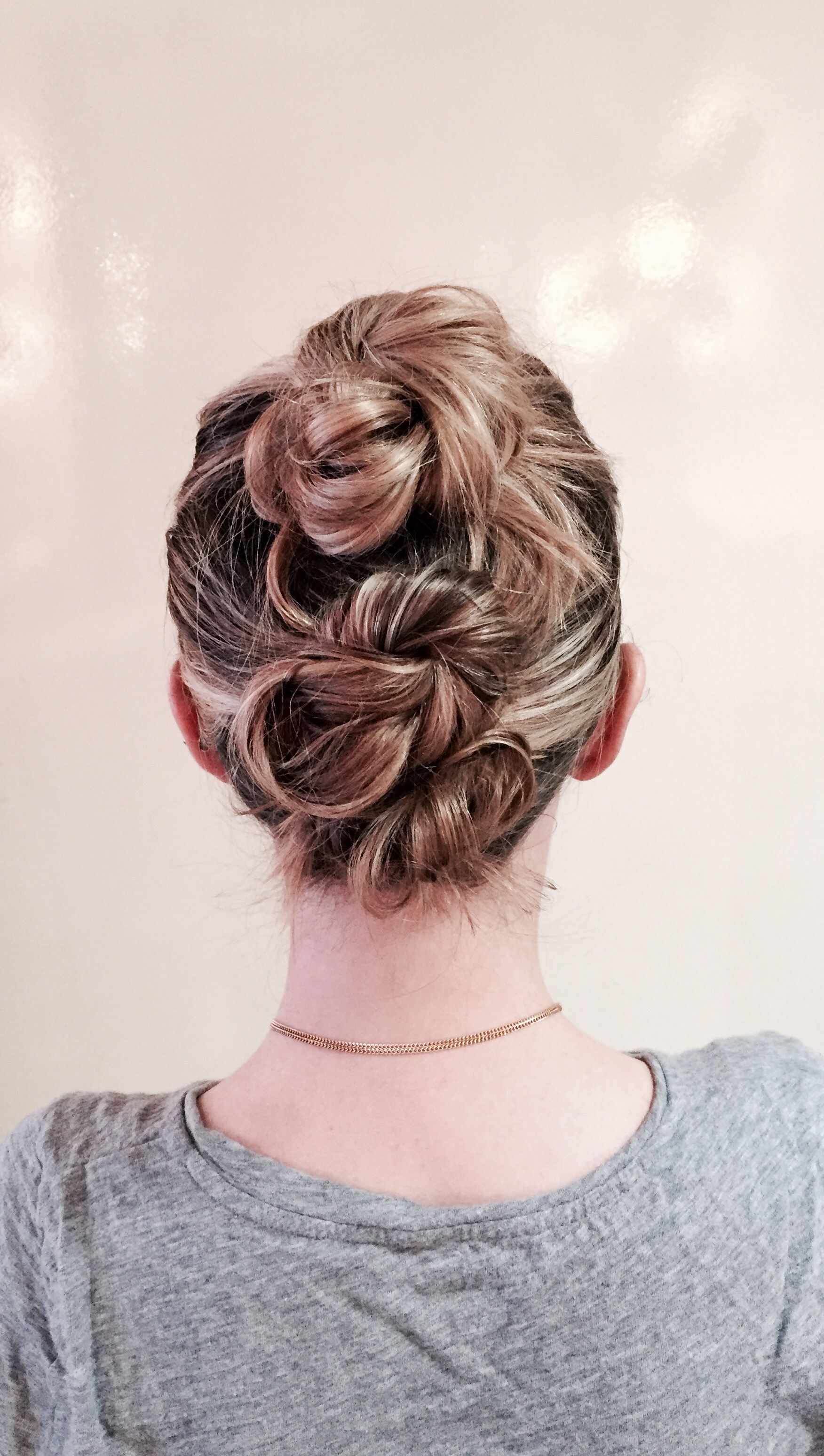 In a hair rut? Try something different.
This easy take on a classic bun, incorporates three hair knots to make one awsome style.
You will need
Clear elastics
Bobby pins
How To
Tease the top of your hair to give a little extra volume.
Make your first section by running your fingers from your temples, straight around to the back of your head.
Style your first knot by pulling the hair half way through an elastic and then wrapping it a few more times to secure it (the messier the better).
Make another section below the first, by running your thumbs along the bottom curve of your head. Repeat #3.
Gather the leftover hair to make your last knot.
Fluff up each knot by pulling it apart a touch and then secure and loose or crazy ends with a few bobby pins.
Lastly, spritz a little hair spray all over to secure it.