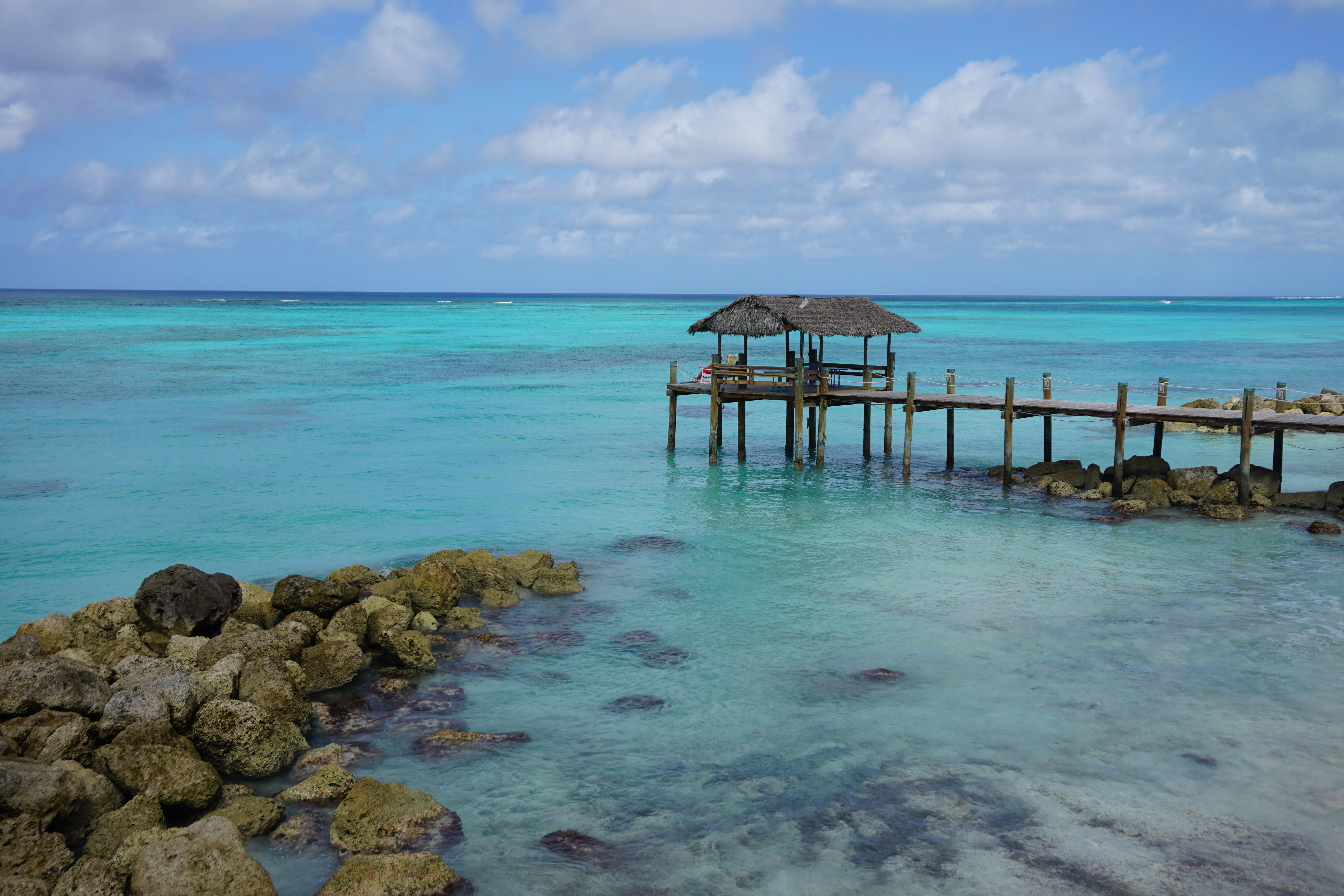 Thinking about taking a vacation? Nassau, Bahamas is a quick plane ride away.. just under three hours. Book a morning flight and you can be lying on a beach before 12pm. That's pretty much what my husband Kyle and I did a few weeks ago. We were heading out there for a friends wedding, and decided to add on a few days and make it a little vacation.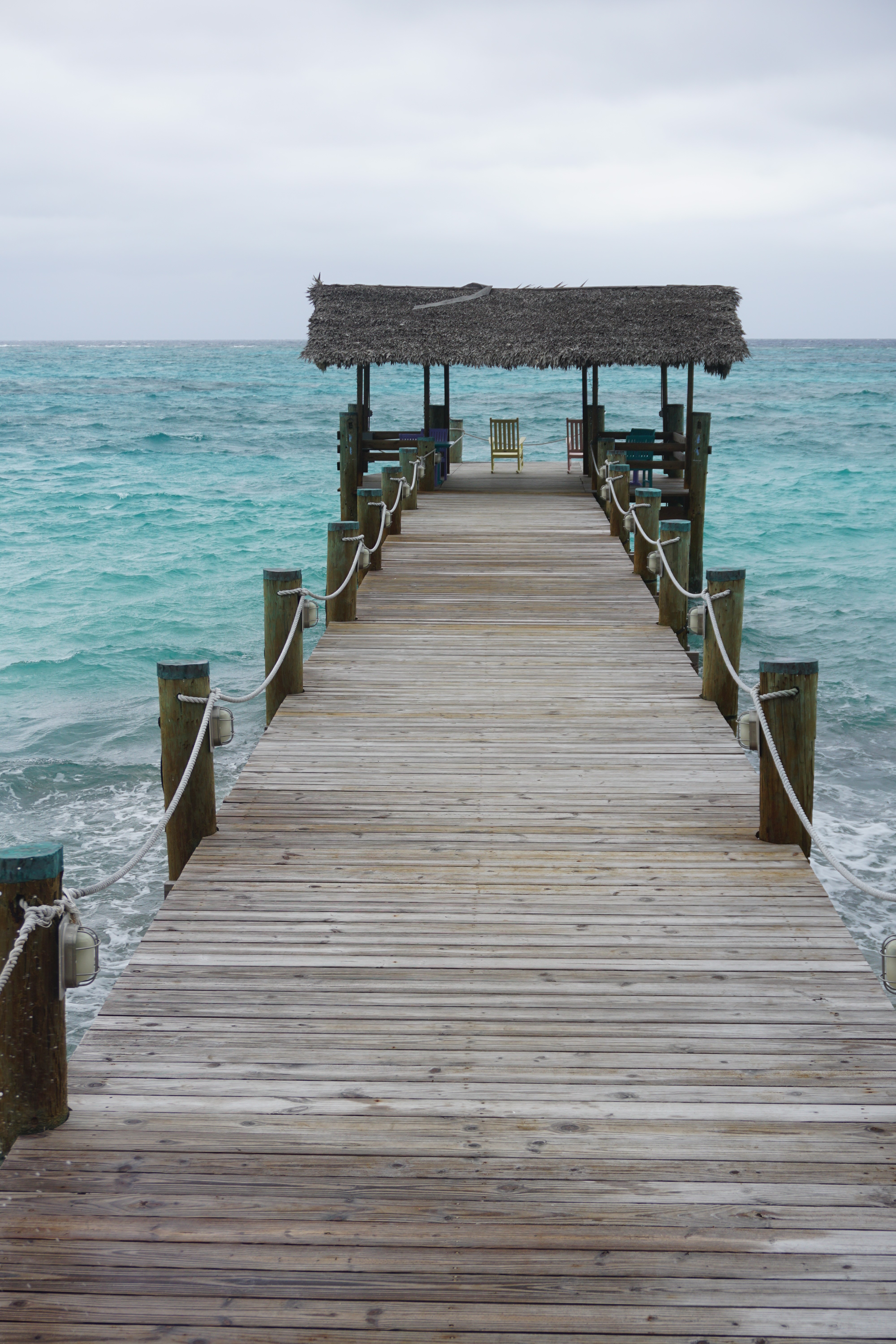 The first two nights we stayed in a bright beachfront bungalow at Compass Point Beach Resort. Just a short drive from the airport, this colorful resort is right on the water with beach access to its side. We stayed in a cute hut right on the waters edge, with doors opening right to our own little porch overlooking the water. The sun was shining the first day we arrived and the breeze was just right. We threw on our bathing suits and made our way to the beach bar to enjoy our first tropical drink. The rest is a blur of sand and sea, a morning beach run, delicious conch fritters and balmy evenings.
Next, we made our way to the Island House where we would spend the last two nights. Our friends wedding was also taking place here, so it was the perfect spot to be. The whole resort is luxurious and no detail overlooked. A bottle of champagne was waiting in our room as the sweetest thank you for doing hair for the wedding. We poured ourselves a glass and headed down to the pool. Soaking in the rays was easy to do, as we hung out with some friends poolside. The Island House has two beautiful restaurants available for dinner and we made reservations in advance for dinner at Shima, an Asian inspired restaurant. Everything was amazing and the wedding was beyond beautiful. I would recommend both places as great options to stay when down in Nassau!