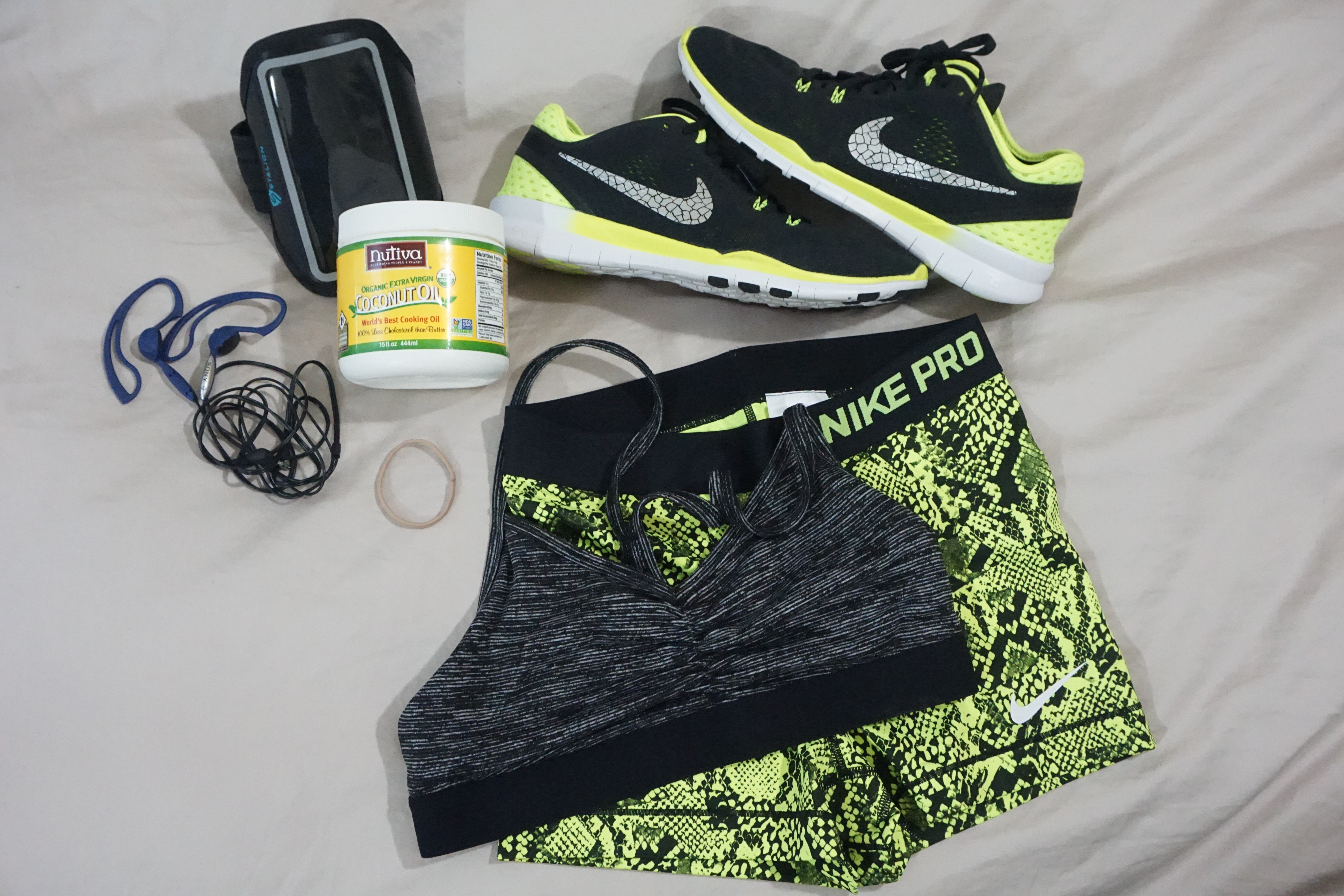 Are you about to head to the gym or out for a run?
Next time you are, give your hair a conditioning treatment too! Applying coconut oil prior to your workout is a great remedy to fight the loss of moisture in the hair and battle static. The heat from your scalp will allow the treatment to really absorb into your hair as your on the move.
Hydrate those strands while you workout. Here's how:
*Apply Organic Virgin Coconut Oil, just off the scalp, from the mid-length's through the ends of the hair
Comb the oil through the hair
Gather your hair as if making a ponytail, but instead twist the hair into a bun
Secure the bun with a damage-free hair elastic 
* If the coconut oil is hard to apply, soften it first by warming it up in the microwave for about 15 seconds or on the stove top. Taking precaution that it is not too hot to burn your skin or hair.