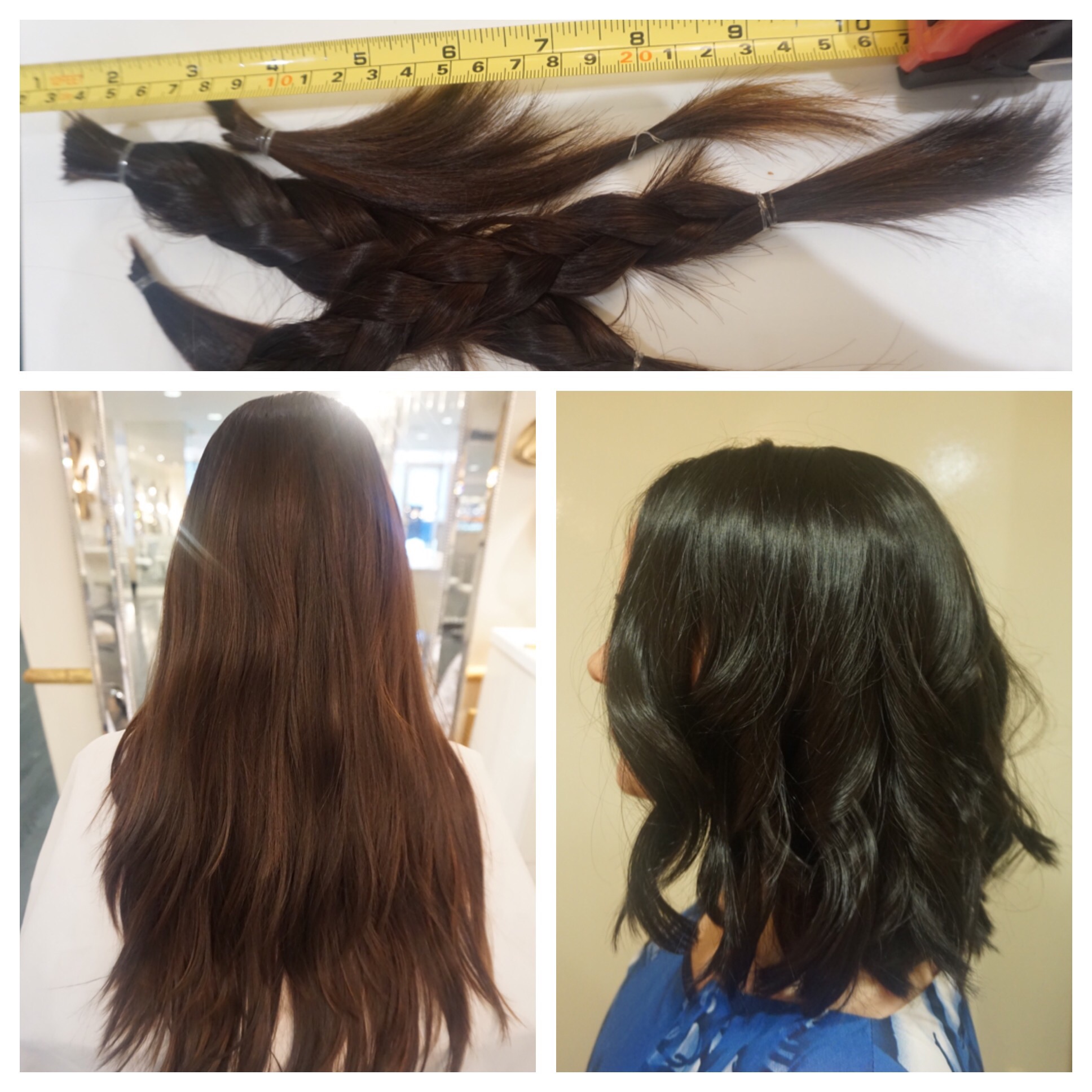 I already love to do transformative haircuts, so when a friend and client comes to me and wants to do that ..while donating her gorgeous hair to an amazing cause… Hands down, best way to start the morning!
I've been styling this beauties hair for a few years now, and she has actually donated her hair multiple times. It is such an unselfish and kind act of giving.. And for many, a bit of bravery to make the cut all in one chop. This fearless gal barely blinked.
Her donation, went to Locks of Love, a nonprofit organization. They give financially disadvantaged children hairpieces, who have lost their hair due to any long term medical hair loss from any diagnosis. By using donated hair, they are able to create beautiful and real hairpieces.
The minimum length they except is 10inches. Color treated hair is fine, although they do not except hair that has been lightened with bleach. If you are interested in donating your hair, or would like to make a financial donation to this awesome cause, check out their website here. Book, your haircut donation of 10 or more inches, with me Monday- Wendsday to receive a 50% off haircut.