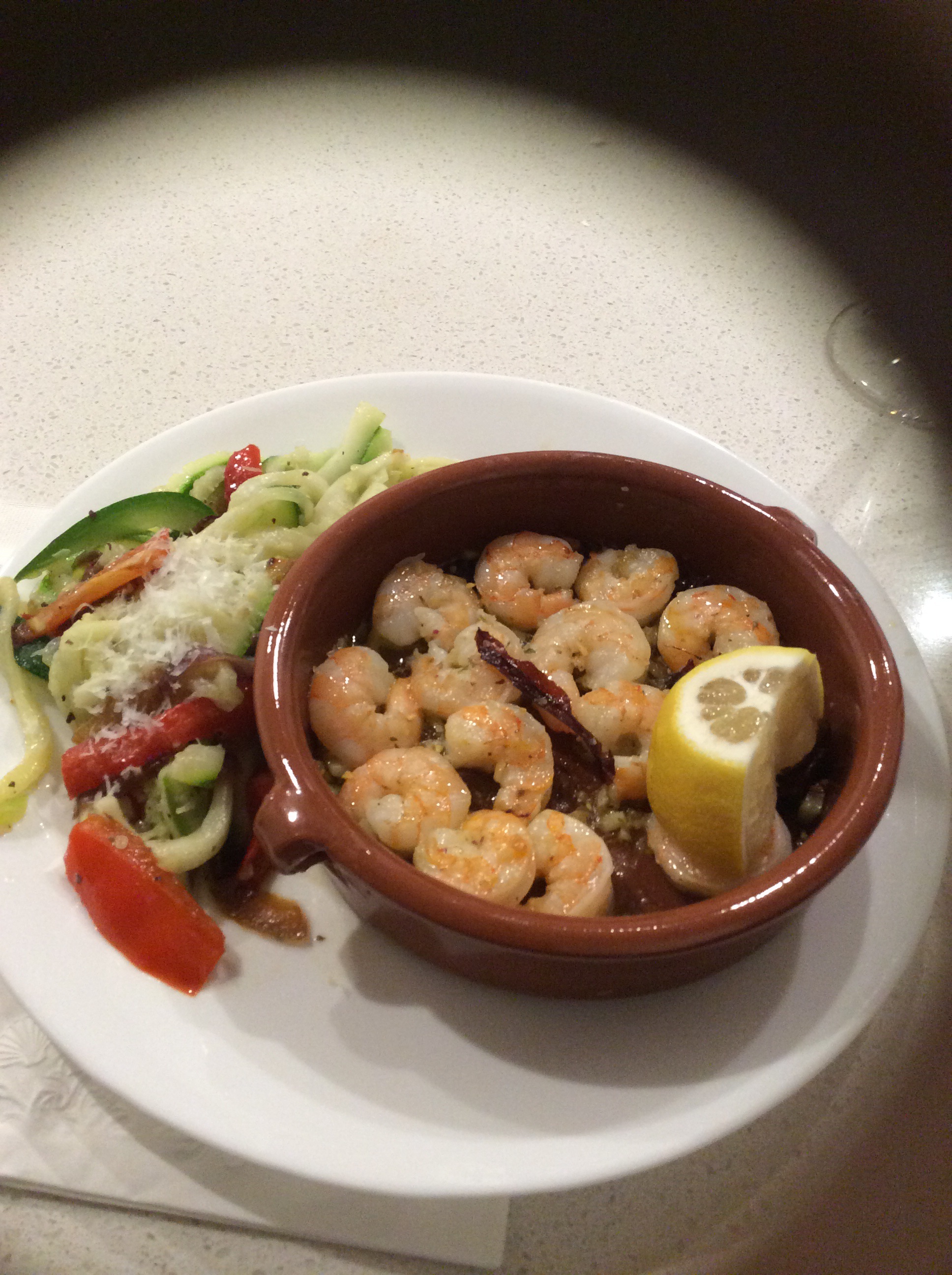 Gambas Al Ajillo, is one of those dishes that I can eat by itself straight from the pan.. pair it with Zoodles (aka: zucchini noodles) and it's a game changer. It's usually served as a Spanish tapa straight from the stovetop in a cazuela. It means Shrimp with Oil. I am a sucker for anything made with garlic and red pepper and this dish has both. Zucchini noodles have been my go to as a low carb way to eat less pasta. You won't think twice about it. Promise!
Ingredients
o 1 lb. Shrimp thawed and deveined
o Olive oil
o Red pepper flakes
o Zucchini
o Garlic
o Red pepper
o Lemon
o Grated parmesan
First prepare your zucchini noodles by using either a spiralizer or just slicing them into thin strips with a peeler. Using a large pan, heat olive oil, once warm add in chopped garlic and the sliced red peppers and start sautéing. In a cazuala or pan sauté 3 cloves of chopped garlic or as much as your heart desires. Then add shrimp. Sauté about 3 mins on each side or until opaque. Add about 1 cup of white wine to the large pan and let simmer down. In the meantime steam the zucchini for about 3 minutes, careful not to overdue it or they will be too mushy. Add into the large pan with the peppers, white wine and garlic and toss together. Top it with a bit of parmesan. Serve the shrimp beside the Zoodles and enjoy!